Goose feathers supply shuttlecocks for SW China factory
Share - WeChat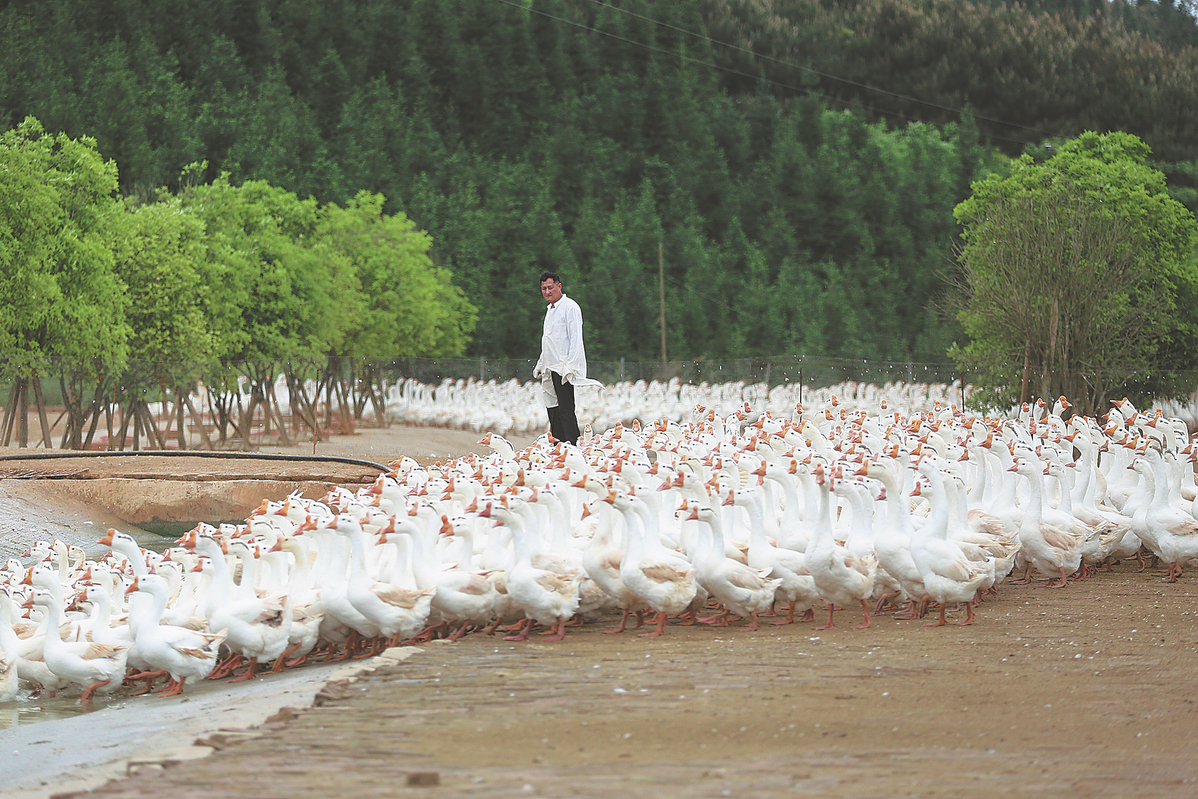 Yang Haixiang, a 54-year-old goose farmer from Jinping county, Guizhou province in Southwest China, has discovered that the poultry has laid "golden eggs" with their feathers.
"Goose farming used to supply restaurants and food processing factories. Now their feathers turn out to have a lot of value by being made into shuttlecocks," said Yang. The goose farm Yang has worked at has been a supplier for the world-leading shuttlecock factory in the county.
The RSL factory in Jinping manufactures about 3 million shuttlecocks a month, making the county the world's largest shuttlecock production base, said the company.
"One out of 10 shuttlecocks used on courts worldwide is produced here in Jinping," said Hu Bing, general manager of the RSL factory in Guizhou.
RSL, which used to be a British brand and is now a Hong Kong-based badminton equipment provider, has four manufacturing locations in the Chinese mainland to meet rising demand for the popular sport worldwide. The factory in Jinping, a less-developed county in Guizhou province, has developed businesses ranging from shuttlecock production to feather processing and feather purchasing.
On expanding their production lines to Guizhou province, Hu said: "Shuttlecock manufacturing is mainly labor-intensive. When the recruitment of workers in the nation's coastal provinces had become increasingly challenging, we shifted part of our production to mountainous regions where workers are abundant and costs are lower. "
To capture the business opportunities, the Jinping county government introduced geese from Jiangsu province and began large-scale manufacturing in 2017, offering goose feather supplies to the shuttlecock production chains.
The county has 21 goose farms, producing 3 million geese annually. The goose production chain in the county has reached a value of more than 1 billion yuan ($157 million).
Qu Qiuhua, who is in her 40s and one of the first group of recruits in the factory, has operated eight production machines, testing nearly 20,000 feathers for the shuttlecocks.
With a monthly salary of 3,500 yuan, Qu, who had returned from working at a leather bag factory in Dongguan, Guangdong province, said she likes being close to her hometown and family.