Great Wall holds a collage of scenery
Share - WeChat The Great Wall in China, one of the greatest wonders of the world and also a UNESCO World Heritage site, begins in the east at Shanhaiguan Pass in Hebei province and ends at Jiayuguan Pass in Gansu province to the west. Its main body consists of walls, horse tracks, watch towers, and shelters on the wall, while along the Wall includes fortresses and passes.
The Great Wall was built from the 3rd century BC to the 17th century AD on the northern border of the country as the great military defense project of successive Chinese empires, with a total length of more than 20,000 kilometers.
Though some of the sections are now in ruins or have disappeared, it is still one of the most appealing attractions around the world because of its architectural grandeur and historical significance.
In late 2019, central authorities made public plans for the construction and preservation of national cultural parks based on the Great Wall. Since then, 83 key sections of the structure have been listed as candidates for these parks and some 20 projects for such venues were formally approved in 2021.
Different sections of the Great Wall have distinctive landscapes, and in this flower-blooming season, which one would you prefer to take a tour of?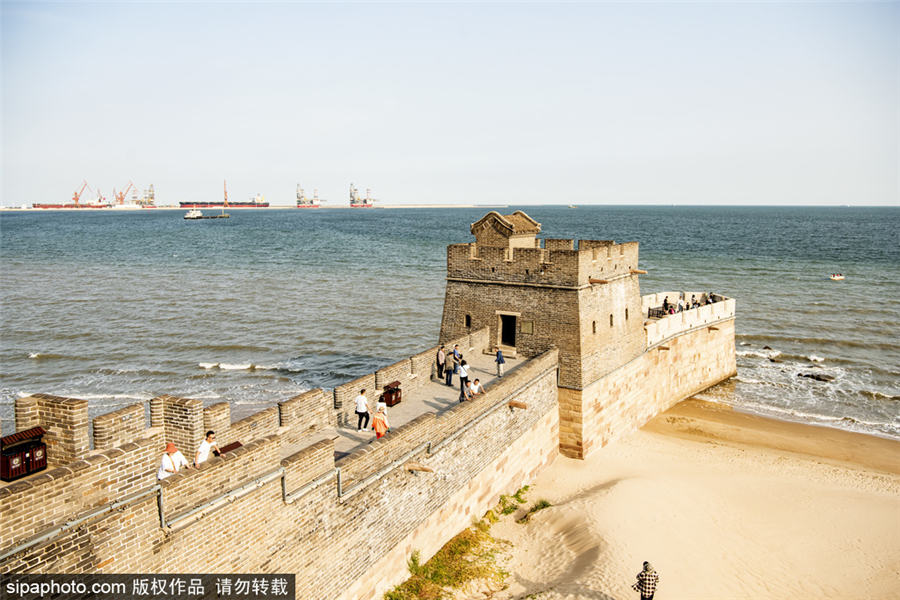 Shanhaiguan Pass
Known as "the first pass under heaven", Shanhaiguan Pass is 15 kilometers east of urban Qinhuangdao city and famed for its strategic importance in ancient times.
The building at the pass is 14 meters long and 7 meters thick; the top of the east wall is 15 meters wide and can fit up to 10 people.
Beyond Shanhaiguan Pass, the Great Wall stretches eastward until it dips into the Bohai Sea at a place called Laolongtou, meaning old dragon's head. If the Great Wall is likened to a huge dragon meandering through the mountains, Laolongtou is its head facing the sea.