Macron congratulated on reelection as French leader
Share - WeChat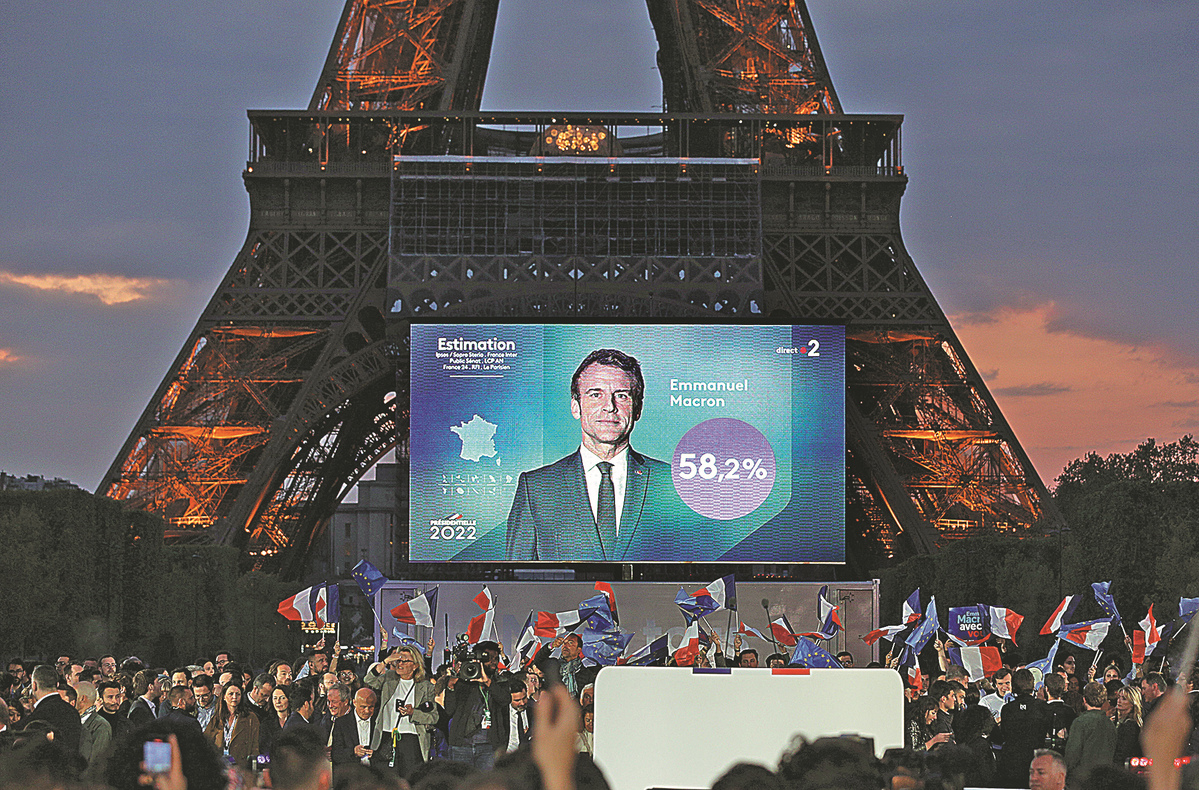 President Xi Jinping offered his congratulations on Monday to Emmanuel Macron on his reelection as French president, saying that he is willing to continue working with his French counterpart to bring bilateral ties to new heights and benefit the peoples of the two countries and the world.
With the international landscape undergoing profound and complex changes, it is even more strategically important for China and France, both with a tradition of independent decision-making, to maintain the healthy and stable development of bilateral relations, Xi said in the message.
He noted that the China-France comprehensive strategic partnership, led by the two heads of state, has developed at a high standard over the past five years, as the two sides have joined hands in fighting the COVID-19 pandemic, upholding multilateralism and improving global governance.
In doing so, both sides have given fresh impetus to relations between China and the European Union and made new contributions to global peace, stability and prosperity, he said.
Xi said he has always viewed bilateral ties from a strategic and long-term perspective, and is willing to work with Macron in upholding independence, mutual understanding, a long-term vision and win-win outcomes-the original aspirations of the two nations when they established diplomatic relations in 1964.
Macron won a second term as president of France, triumphing on Sunday over Marine Le Pen, his far-right challenger, in the second round of the French presidential election.
The 44-year-old Macron has become the first president to win reelection since Jacques Chirac in 2002.
Addressing his supporters at the foot of the Eiffel Tower after the election, a jubilant Macron thanked his voters and pledged to respond to the "anger and disagreement" of those who voted for the far right.
He also acknowledged that some French people voted for him not to support his ideas but to stop the ideas of the far right.
"I'm not the candidate of one camp any more, but the president of all of us," Macron said.
European leaders immediately offered their congratulation to Macron after his victory.
On social media, European Council President Charles Michel said Europe "can count on France for five more years".
German Chancellor Olaf Scholz, in his congratulations to Macron, said, "Your voters have today shown a strong commitment to Europe."