Photos explore tai chi charm
Share - WeChat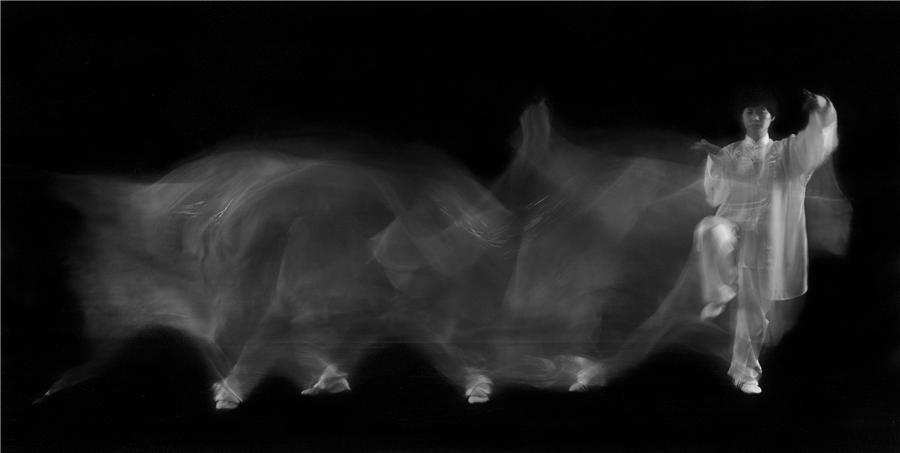 The exhibition provides an Oriental vision, and an innovative expression of Chinese culture with photos in black and white, dynamic and static, falsehoods and truth.
The first part of the trilogy records the track of the boxer in long exposure, which is unable to be caught by naked eye. The second part manifests the invisible qi (vital energy) through the language of photography.
The third part explores the starry universe with his unique photography. It is a dialogue with the nature, and a contemporary version of He Tu Luo Shu (mysterious patterns containing theory of cosmic astrology).
Let's take a look at his tai chi themed photographs.