Legal transparency key to judicial reform
Share - WeChat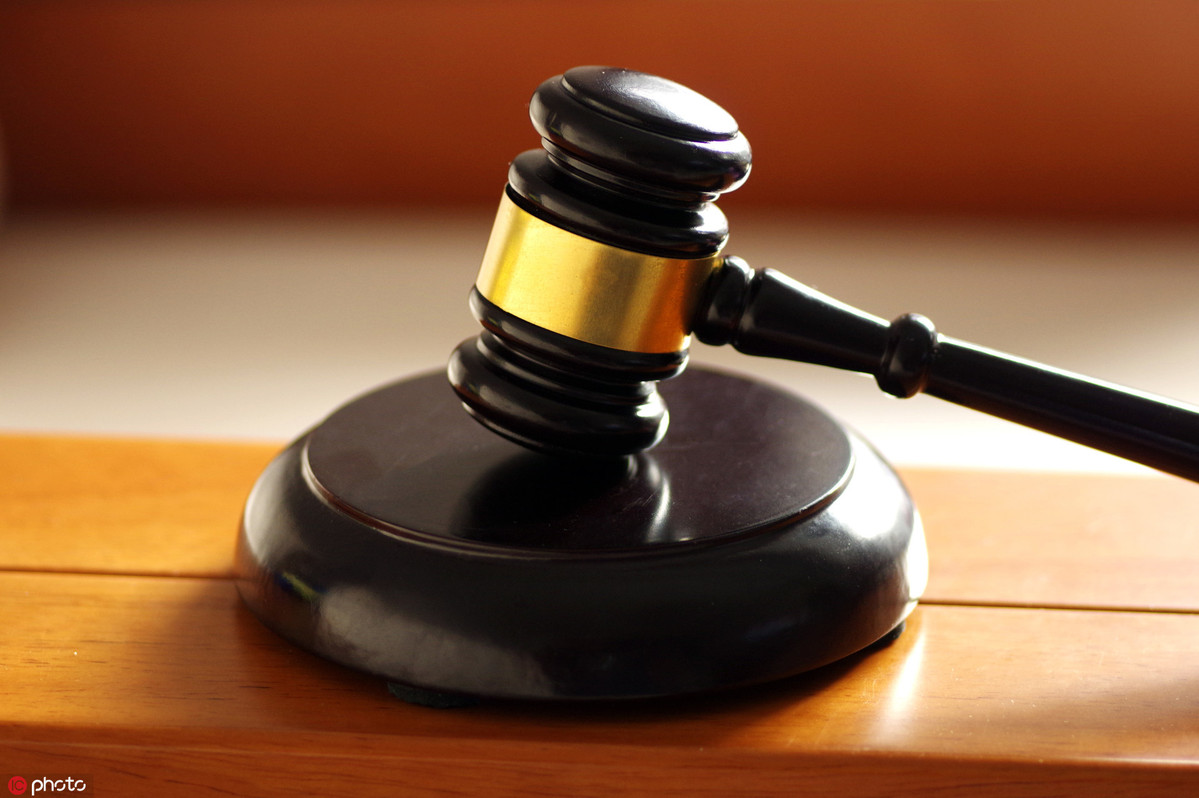 China has advanced judicial reforms and built a more fair, efficient and authoritative socialist judicial system over the past 10 years, benefiting the public in various ways, officials said on Friday.
Judicial institutions have followed a people-centered and fact-based approach in carrying out the reforms, which have been underway since the 18th National Congress of the Communist Party of China held in 2012, said Jing Hanchao, deputy secretary-general of the Commission for Political and Legal Affairs of the CPC Central Committee.
The reforms have restructured power systems and operating mechanisms and significantly increased the credibility of law enforcement and the judiciary. A more clearly arranged judicial personnel administration and a system of greater accountability, under which those handling cases will bear corresponding responsibility, have been implemented.
Mechanisms for checking and supervising law enforcement and judicial power have been improved to prevent outside interference in law enforcement and judicial activities, and power has been placed under the auspices of institutional oversight, Jing said.
"We have strengthened legal oversight via procuratorial organs, opened channels for the public to participate in and supervise law enforcement and judicial activities, and publicized the basis, process and results of law enforcement and judicial activities so that the wheels of justice can be clearly observed by the people," he said.
The litigation system has also been further improved. Basic standards of evidence for criminal investigation, prosecution and trial procedures have been clarified to ensure that the guilty are justly punished. Complicated and simple forms of civil litigation will be separated before taking action to improve overall case-handling quality and efficiency.
"We have also deeply integrated modern scientific and technological means with judicial activities. Case filings, payments, court hearings, investigations and related litigation activities can be carried out online. Courts in China have explored new ways to practice judicial models in the internet era and contribute Chinese wisdom and solutions to the world. Regarding the issue of internet justice, China has been recognized by peers in many countries around the world,"Jing said.
The number of cases handled by courts across the nation has increased from 13 million in 2012 to 33 million last year, and the quality and efficiency of case-handling have been improved, said Shen Liang, vice-president of the Supreme People's Court.
Shen said reform of the people's courts focused on resolving difficulties affecting judicial justice over the years, such as handling difficulties encountered while filing cases in courts. In May 2015, the court adopted a new and more convenient case registration system. Courts nationwide now have been able to file more than 95.7 percent of cases on the spot.
"We have actively advanced reform of the trial-based criminal procedure system, strictly implemented the principles of legality, evidentiary adjudication and presumption of innocence, and effectively safeguarded the litigation rights and interests of parties while strengthening judicial protection of human rights," he said.
China's judicial system adheres to the principle of openness, and all court cases, with a few exceptions, are heard in public, Shen said. "China's judicial transparency continues to improve and China's judicial openness has been at the forefront of the world in recent years," he said.
People can access case information via traditional media, government websites, white papers, news conferences and social media platforms. Also, there are public platforms for trial processes, courtroom proceedings, judgment documentation and sentencing information, Shen said.
So far, there are over 130 million sentencing documents on the website of China Judgements Online, which has had more than 84 billion visits.
Yang Chunlei, deputy prosecutor-general of the Supreme People's Procuratorate, said judicial accountability is the foundation of legal system reform, and how to implement the system affects the basis of judicial justice.
The SPP has clarified the scope of power for procurators and procurators-general and improved the system determining and investigating judicial responsibility, Yang said.
In March, the SPP sought accountability for 246 cases in which courts had reversed acquittals since 2018. The SPP supervised the handling of 22 cases involving people who had been wrongly detained for more than 10 years. By the end of October, wrongfully processed cases had been addressed.
Accountability for wrongfully processed cases is of great significance, sending a strong signal that power is accompanied by responsibility. It also raised public understanding that mistakes must be rectified, and improved overall judicial credibility," Yang added.
Judicial reforms also cover areas of administrative reconsideration, through which the public can monitor departmental violations to protect legitimate interests.