Nation adopts steps for sound grain output
Share - WeChat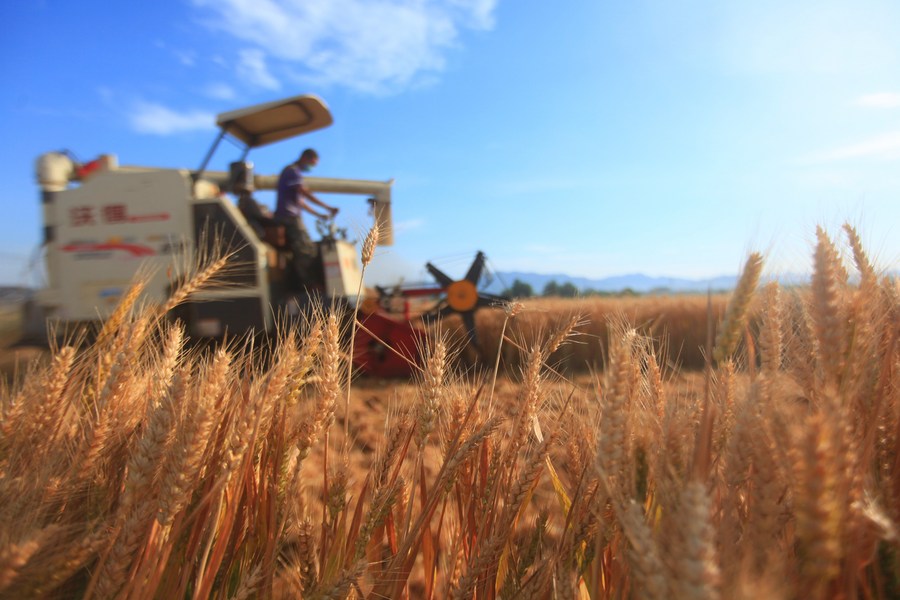 Li calls on authorities to strictly fulfill responsibility in ensuring food security
China will adopt a number of policy steps for sound agricultural production in the spring to ensure a bumper harvest and stable supply of major agricultural products, according to a decision made at the State Council's executive meeting chaired by Premier Li Keqiang on Wednesday.
The meeting noted that stable production and supply of grains and other important agricultural products serve as an anchor for overall economic and social stability, especially in keeping consumer prices stable and ensuring people's essential needs. This is particularly important given the growing uncertainties in the international food market and high inflation in some countries.
"We must pay great attention to agricultural production now, and keep up with the farming schedule. The country has sufficient food supplies and reserves, and spring sowing has progressed smoothly this year. Thus food security can be guaranteed," Li said.
"Subnational authorities must strictly fulfill their responsibility in ensuring food security, and the efforts to coordinate a sound COVID-19 response with agricultural production in the spring will be part and parcel of their assessments and evaluations," he added.
The task of ensuring grain acreage and output for the whole year will be assigned to governments at every level. Those who fail to fulfill their duties will be held to account.
The meeting emphasized the need to ensure normal agricultural activities. Prompt actions will be taken to help migrant farmers return home for farming, facilitate the availability of agricultural supplies in rural areas, ensure the mobility of agricultural machinery, and make the services of agricultural technicians more accessible to farmers.
The policy of "green lane" service for the transportation of fresh farm produce will be implemented, to facilitate smooth circulation of vegetables and other agricultural products.
Policies to support and benefit farmers will be effectively implemented. Funds for assisting grain production will be delivered to farmers as quickly as possible, and measures will be explored to increase support in the subsidy for agricultural supplies, with a view to keeping grain growers motivated.
The meeting also decided on measures to ensure and increase energy supply, and continue to optimize the energy mix, to expand effective investment and job creation and enhance the capacity of energy in driving economic and social development.
"Energy is a matter of critical importance. We must plan ahead and stay prepared. ... We must be self-reliant in ensuring energy security," Li said.
The role of coal as the major energy source should be leveraged. The review and approval policies regarding the production, project construction and other activities of coal enterprises will be fine-tuned as appropriate, to unlock advanced production capacity as quickly as possible.
The country will strive to increase production capacity by 300 million metric tons this year by approving higher production capacity, expanding output and putting new projects into operation. Nuclear power will be developed in a manner based on the premise of enforcing stringent oversight and ensuring absolute safety.
After years of preparations, comprehensive assessment and review, approval will be granted for projects of new nuclear power units identified in national plans in Sanmen, Zhejiang province, Haiyang, Shandong province, and Lufeng, Guangdong province.