Selfless volunteer repairman fixes up fangcang
Share - WeChat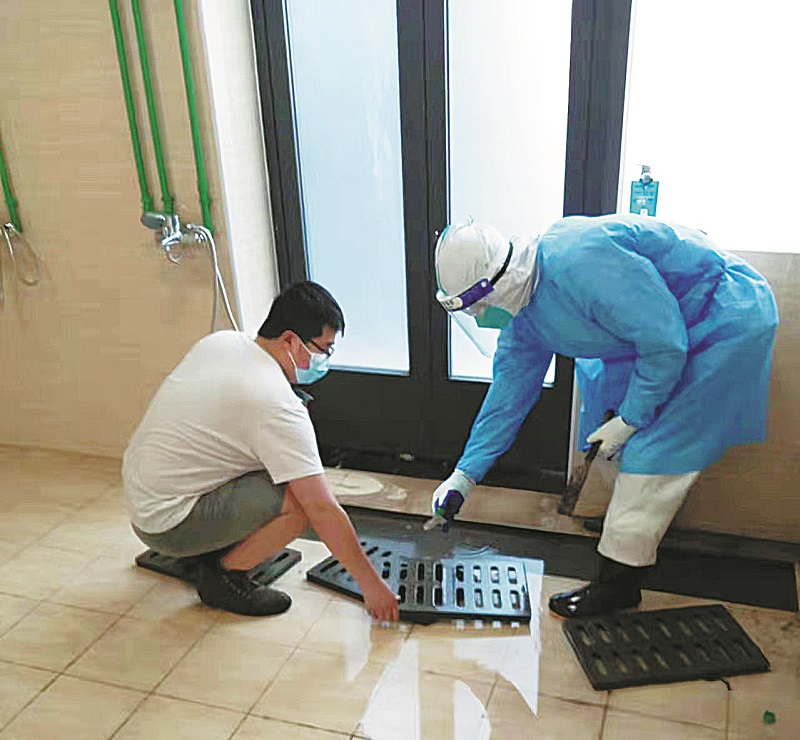 Zheng Yibiao's daily life is slightly different from most COVID-19 patients.
The 36-year-old patient of a makeshift hospital on Lianliang Road in Shanghai's Putuo district, has appointed himself a volunteer maintenance man and cleaner.
His life in the makeshift hospital is not the only thing that's slightly different about Zheng-how he got to the hospital in the first place veers off the traditional path.
When Pudong, which is east of the Huangpu River, was locked down on March 28, Zheng was in Puxi, which is west of the river, and so he couldn't return home to Pudong. Not only that, the communities that his friends in Puxi lived in had also been locked down, so Zheng had to set up camp in his car.
After taking a nucleic acid test in hospital, he was informed the following day that it had come back with an abnormal result and was asked to isolate. Again, the only place Zheng had was his car. And that is where the construction worker stayed until the Shanghai disease prevention and control department came and picked him up on April 2 to take him to the makeshift hospital.
"I had no symptoms besides a slight cough and phlegm in the throat," he said.
While he enjoyed chatting with other patients, the Shandong native was eager to do anything to offset his boredom. He learned that there was a malfunction in a hospital restroom and jumped at the opportunity to fix it. After a job well done, Zheng has become the makeshift hospital's unofficial maintenance man, busy each day dredging sewage pipes, unblocking toilets and fixing doors.
According to Zheng, the seven-story hospital has been temporarily converted from an unused nursing home.