Dedicated couple help educate a generation
Share - WeChat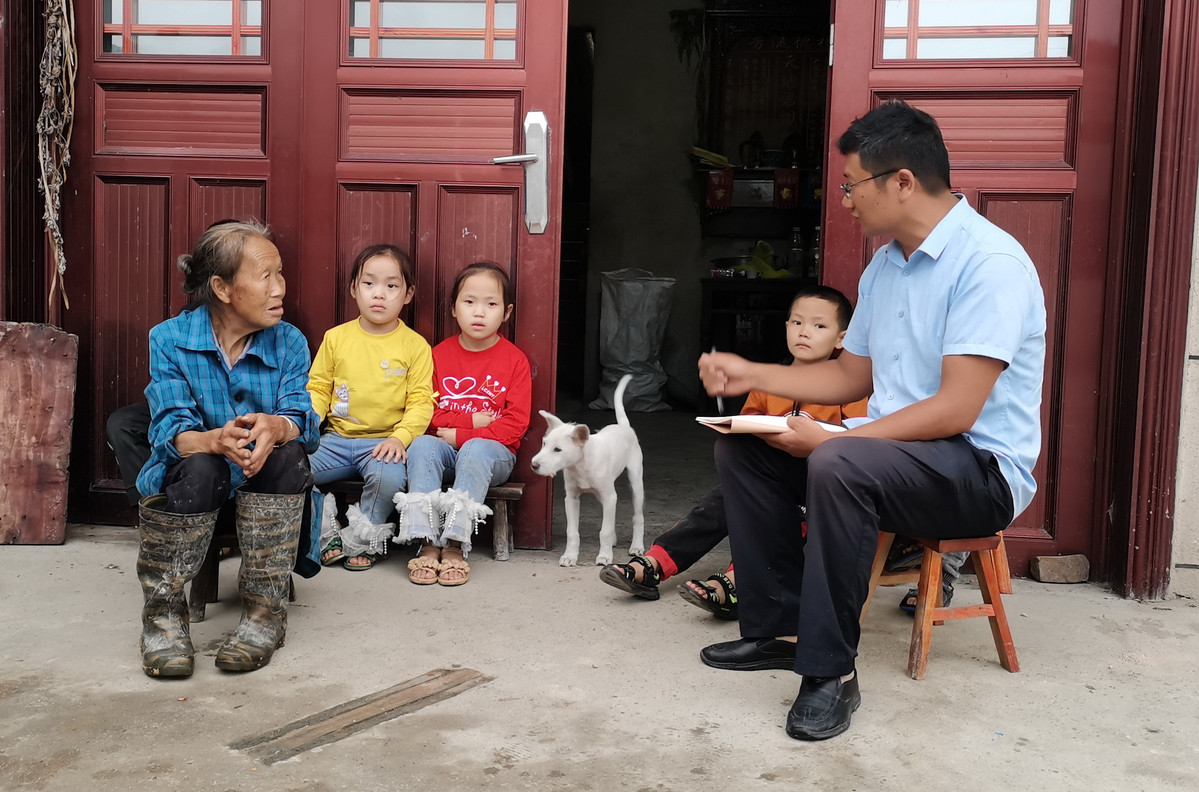 Pan Zhongyong is the only teacher at the Pingyu education center in the small rural village of Songbai in Guizhou province, and his wife Zhu Muqun is the center's only non-teaching member of staff.
Over the past 20 years, the couple has supported the dreams of lower-grade and kindergarten pupils in the mountainous Zhenyuan county, Qiandongnan Miao and Dong autonomous prefecture.
The local pair are responsible for teaching, safety and cooking for the dozens of students at the center.
The center currently has 20 first-grade and kindergarten pupils. More than 300 students have passed through the school over the past two decades and some have even gone on to obtain master's and doctoral degrees.
Both locals to the area, the couple got married in 2002 having decided to dedicate themselves to local education.
While Pan teaches the young pupils, his wife cooks for students and instructs them on more practical matters such as general hygiene.
"Without the center, the young students would need to walk several kilometers on dirt mountain roads every day," Pan said.
In 2000, Pan graduated from teacher training school and began working as a teacher at the Pingyu education center. He was the first full-time teacher at the center.
However, he had doubts about staying there due to the poor conditions.
At the time, the center had only three rooms, and there was no playground.
After talking about it with his father, he had a change of heart. "You were born here. If you do not want to stay, nobody will. Do not forget why you chose to study at a teacher training school," his father said.
His father's words reaffirmed his determination to teach and so he devoted almost all of his energy to preparing classes and making sure each pupil receives tailor-made instruction.
The students' grades gradually improved and Pan won several teaching awards.
A principal at another primary school tried to persuade Pan to teach at his school but he refused without hesitation.
"I am accustomed to living here. The villagers trust me with their children and treat me as family. I am needed here," he said.
The parents of most of the children at the school work in the city and they are left to live with their grandparents and relatives.
The couple is like another guardian for the students.
With the integration of more local educational resources in recent years, the number of students at the Pingyu education center has been falling.
While all primary and middle school students are exempt from paying tuition and other fees by the government, Pan only charges preschool pupils 40 yuan ($6) in textbook fees each semester.
"I have a monthly salary and the villagers can only make several hundred yuan each month," Pan said. "I would feel guilty if I charged them tuition fees."
As a result of the government's poverty alleviation efforts in recent years, the education center has been renovated, with a new road leading to students' homes and a new basketball court.
Pan wants more young teachers to join him at the center, as he is not familiar with operating digital devices.
"I will stay here until there is no student left. It's a promise I made more than 20 years ago and I intend to keep it until I am no longer needed."
Zhao Yandi contributed to this story.