Shanghai store manager wins praise online for tireless dedication to deliveries
Share - WeChat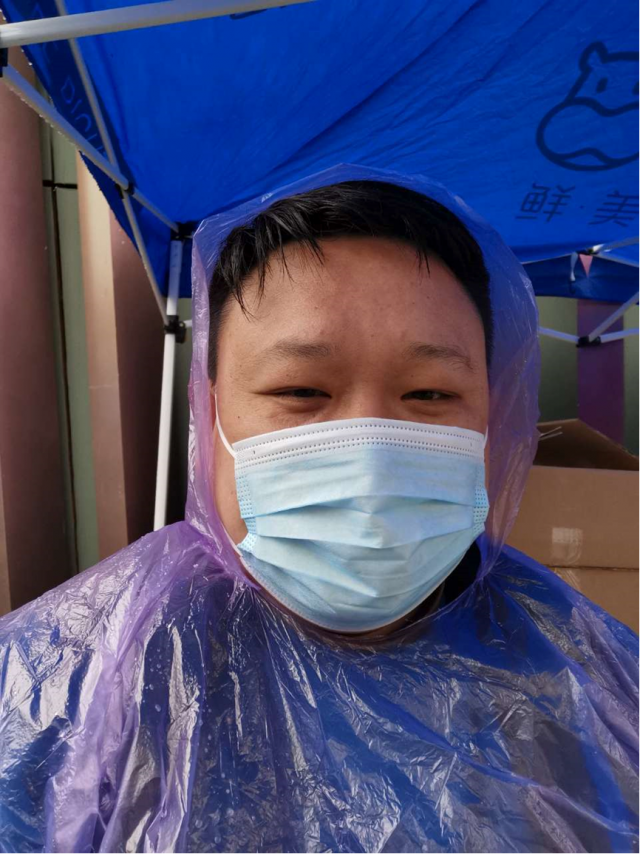 Though under home quarantine, Chen Yanshan, a manager of a Hema Fresh store on Boshan Road in Shanghai, is regularly awake by 7 am to communicate with suppliers and customers, arranging deliveries until 2 am the next day.
Chen, 37, became popular online after a video of him spread around social media. The video shows Chen pulling a handcart to deliver goods on foot for quarantined households in the middle of the night.
Shanghai first started to implement closed-off management in regions around the Hungpu River, and Chen's store in Pudong district was under those restrictions. Online and offline purchases soared quickly.
Chen said he had never seen such a situation. The store should have 100 employees but because of the quarantine, there were only 19 working.
However, the workload of selecting, packaging and delivering items for each online order was four times greater than before. Each online order would include around four items in the past, but had risen to more than 60 items in this period, he said.
No matter how difficult, deliveries must be guaranteed, he said, since "the lifeline cannot break." Chen managed to enlarge the delivery team to 23 to send goods for 300,000 residents in an area with a radius of 3 kilometers.
Chen's store also received centralized orders from quarantined households in communities, and he arranged five strong employees to secure the deliveries. It was so busy they could not complete the deliveries in normal business hours, they had to go late at night.
Some employees were too tired to stand up straight, and complaints came as there were only a few employees and they should only secure ordinary online and offline orders.
"What is the purpose of keeping online and offline orders?" Chen asked. "We always say 'closer than distant relatives and neighbors,' and now is the time to really test this."
Chen worked with the deliverymen to select, package and deliver goods for centralized orders after work in two weeks. Once they started at 9:30 pm and finished deliveries at 3:40 am.
In those days, his mobile phone showed he walked more than 30,000 steps every day.
Around 1 am on March 29, Chen and his colleagues were exhausted while delivering goods. Pulling the handcart on the road while the city was asleep, he said he just wanted to take a video to commemorate it. In the video, with a sudden feeling, he said "(we are) like a lonely brave man."
But the thanks sent by residents to their mobile phones have moved his colleagues and Chen very much. A government worker put in a request to be a volunteer deliveryman, and residents helped them repair a broken sewage pipe near his store.
"We are not alone. On the way back from delivering vegetables, those households are watching us. Each of us embraces courage and warmth," Chen said, adding he expects to return to his work after quarantine.