New cover for deliveries of meals to quarantine sites
Share - WeChat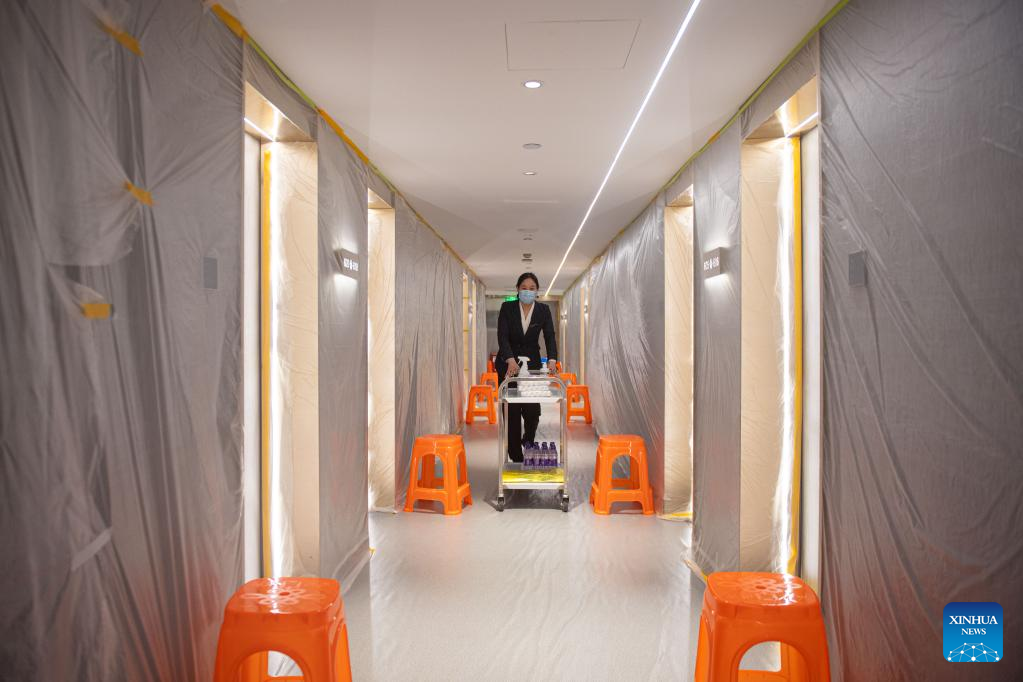 Ningbo in Zhejiang province has launched a new type of insurance to ensure the reliable supply of meals to quarantine sites and provide financial guarantees against risks for the companies that make quarantine meal deliveries possible.
The Comprehensive Insurance for Meal Delivery at Quarantine Sites is a commercial insurance designed specially for the companies that prepare and deliver meals to quarantine sites in Ningbo. It has been launched by the Ningbo Public Food Safety Liability Insurance Operation and Service Center and the Ningbo branch of China Life Insurance.
According to the city's market supervision and administration bureau, the insurance covers COVID-19 prevention and control measures, and food safety.
"Due to the COVID-19 prevention and control measures, meal delivery companies must stop operation if any of their workers tests positive for COVID-19, which will cause serious economic damage to their businesses," said an official of the bureau.
The meal delivery companies can pay 198 yuan ($31) to protect against such economic damage.
If operations are forced to close when a COVID-19 outbreak happens, a 3,000-yuan daily compensation will be paid during the shutdown period, with a maximum compensation of 90,000 yuan.
The part of the insurance on food safety covers all people at quarantine sites. Anyone suffering from a food safety accident at these sites due to the quality control of the catering companies is eligible to compensation of up to 300,000 yuan per person.
All four quarantine meal delivery companies in the city's Ninghai county have been insured and the insurance will be further promoted around the city.
Yang Xiaomeng is the owner of Ningbo Haiyuwan Catering Management, one of the quarantine meal delivery companies in Ninghai.
"The insurance reassures us," said Yang. "It helps reduce risks when we join efforts to fight against COVID-19."
Yang Zeyun, a lecturer of finance at the Beijing Union University, said in an interview with Beijing Business Today that though similar kinds of insurance covering compensation for losses caused by COVID-19 and the interruption of business as well as food safety had been launched before, the insurance that Ningbo has launched is comprehensive and specialized for meal delivery companies serving quarantine sites.
She added that it not only reduces risks for businesses but also protects consumers.
Yu Yin contributed to this story.