Country strives to improve supplies to worst-hit regions
Share - WeChat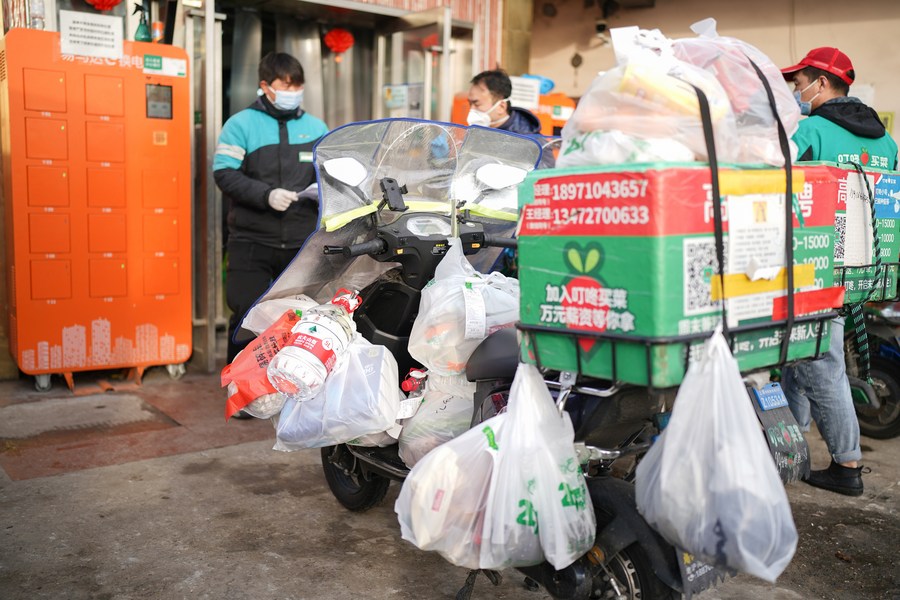 China has taken a wide range of measures to effectively increase supplies of vegetables and daily necessities to Shanghai and Jilin province, which have been hit hardest by recent COVID-19 outbreaks.
The measures include arranging interprovincial distribution, setting up transit hubs and facilitating freight transport, officials said.
Xu Zhengbin, deputy director of the National Development and Reform Commission's Economic Operations Adjustment, said the commission has asked some regions to quickly gather vegetable supplies to be shipped to Shanghai and Jilin, and to make it easier for truck drivers to carry daily supplies.
China State Railway Group, the national railway operator, has arrange for cargo trains to transport vegetables and other supplies to Shanghai.
"Transfer hubs have also been launched in the neighboring provinces of Zhejiang and Jiangsu, and some have begun operations," he said during a news briefing.
Some residents in Shanghai have experienced shortages of supplies due to COVID-19 containment measures aimed at stemming a flareup of Omicron infections, including a citywide lockdown entering its third week in some areas.
Li Danghui, deputy director of the Ministry of Commerce's Department of Market Operation and Consumption Promotion, said more than 11 provincial-level regions have provided food supplies to Shanghai.
As of Monday, more than 18,000 metric tons of vegetables, 850 tons of rice and flour, 500 tons of meat and eggs, as well as over 5,400 tons of donated food products had been delivered to the city, she added.
However, antivirus control measures such as shutting highways and setting up roadblocks have threatened to disrupt logistics services. A number of truck drivers have found themselves stranded en route due to locked-down roads or failure to get special travel permits.
In response, the State Council's Joint Prevention and Control Mechanism said in a circular released on Monday that local authorities are strictly forbidden from closing highways, port terminals, railways stations or airports without authorization.
It also prohibits recklessly restricting truck drivers and encourages local officials to set up more COVID-19 testing stations on highways, as well as granting drivers streamlined access and providing them with food and rest areas.
More efforts will be devoted to enhancing monitoring, organizing production and supplies and ensuring logistics, according to Xu, from the NDRC. "Local governments will be urged to address last-mile delivery issues and ensure sufficient supplies in virus-hit regions."