Olympic volunteer shows 'strength of youth' with hard work, dedication
Share - WeChat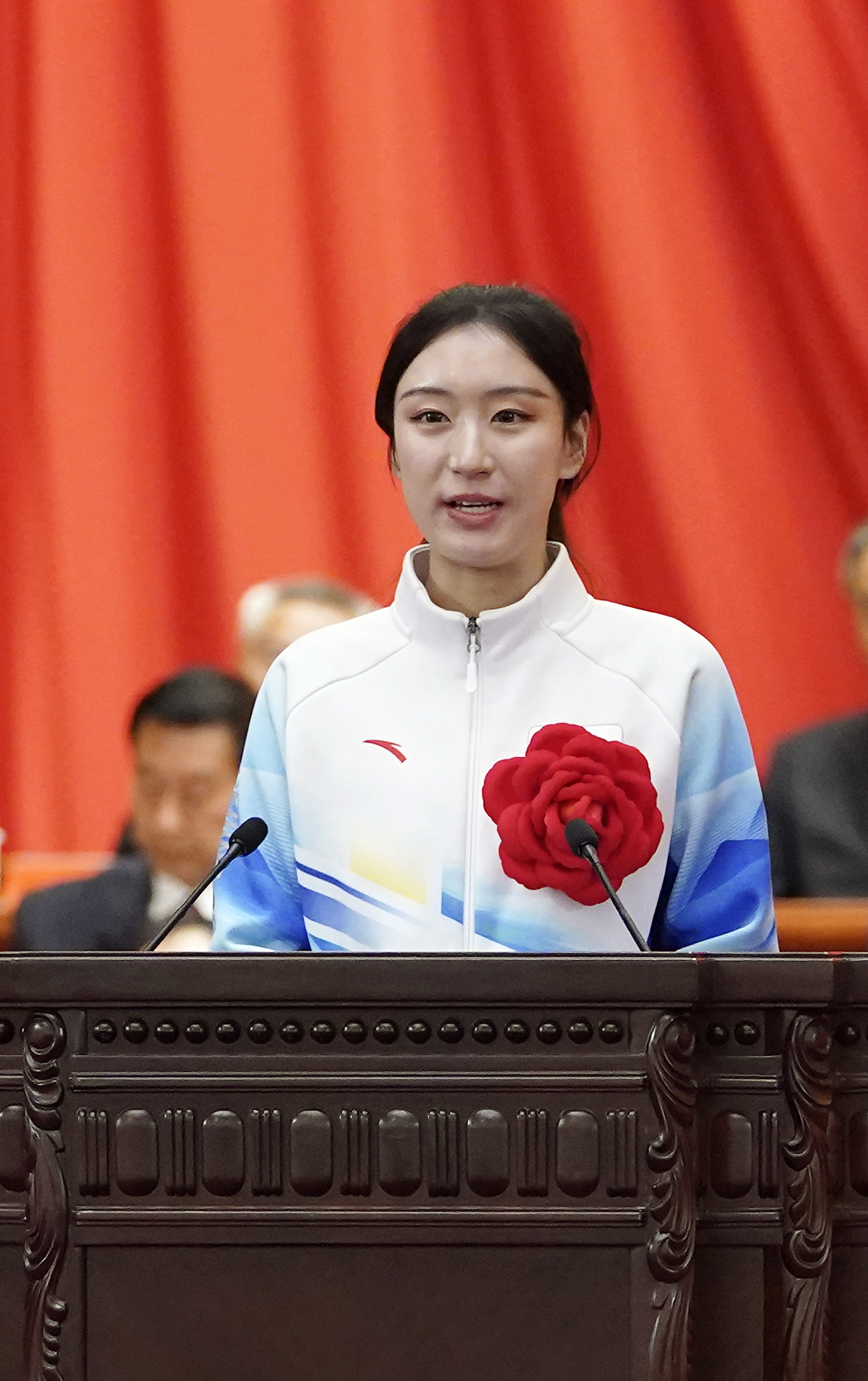 Yuan Weiting, a representative of Olympic volunteers, gave a speech at a ceremony on Friday to honor groups and individuals who made outstanding contributions to the Beijing 2022 Winter Olympics and Paralympics.
"With countless training and attention to detail, we did not make a single mistake when presenting 402 medals in 93 ceremonies," said Yuan, a post-00s student from Hebei Normal University volunteering at Zhangjiakou Medals Plaza.
"We were the witnesses and participants to this 'simple, safe and splendid' Winter Olympics," she added.
Yuan said what more than 18,000 volunteers did during the Beijing Winter Games was to contribute the strength of youth to the motherland, Heibei Youth Daily reported.
"I spoke on behalf of all volunteers, and I have a very strong sense of mission to express and deliver their aspirations well," she said.
She was filled with pride as she recalled her days and nights as a volunteer.
"In 2020, I learned about the recruitment of volunteers for Beijing 2022 from my school and applied immediately," Yuan said.
Yuan said the training process was worth the effort, with hard work performed to carry the "honor weight" of the medals.