Seniors should get vaccinated as soon as possible, expert advises
Share - WeChat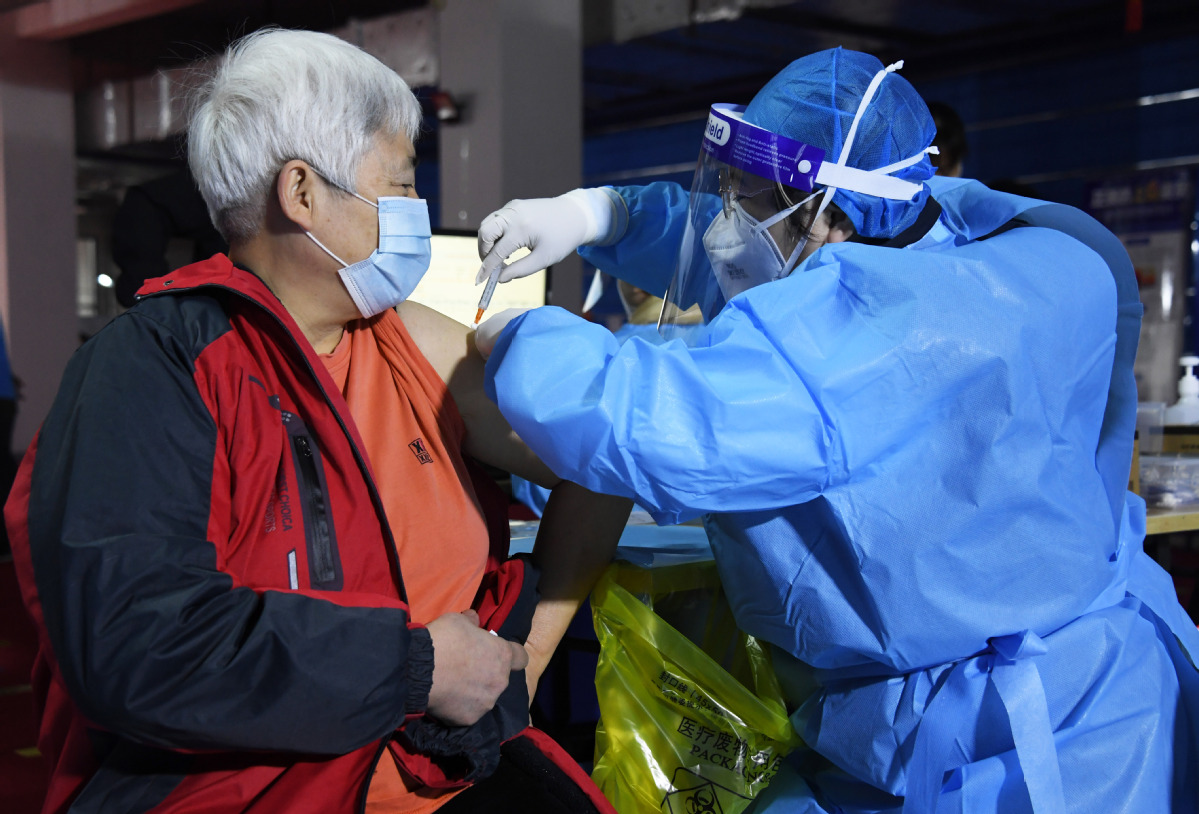 Wang Huaqing, chief immunization expert at the Chinese Center for Disease Control and Prevention, said elderly people are a vulnerable group and need to get COVID-19 vaccinations as soon as possible.
Wang said at a news conference on Tuesday that in Hong Kong, 74 percent of the cases who died were not vaccinated, while 14 percent had received just one shot.
He added that although vaccination does not completely prevent infections by the novel coronavirus, it does have a significant effect on preventing death.
Wang said that during the epidemic caused by the Omicron variant, data from Hong Kong's health department has shown that seniors have accounted for the majority of deaths caused by COVID-19, and their median age was 86.
He said that the risk of severe illness and death of the elderly can be reduced by increasing their vaccination rate.
Wu Zunyou, chief epidemiologist at the CDC, said that the country will try their best to gather people with mild and asymptomatic infections in certain places for quarantine and observation.
"Centralized quarantine can rule out the risks of cross-transmission and spread. People there can receive treatment with traditional Chinese medicine to prevent the infection from evolving into severe or critical diseases. Those with a severe infection can be detected and transferred in a timely manner," he said.