Contactless stations aid transfer of supplies to Shanghai
Share - WeChat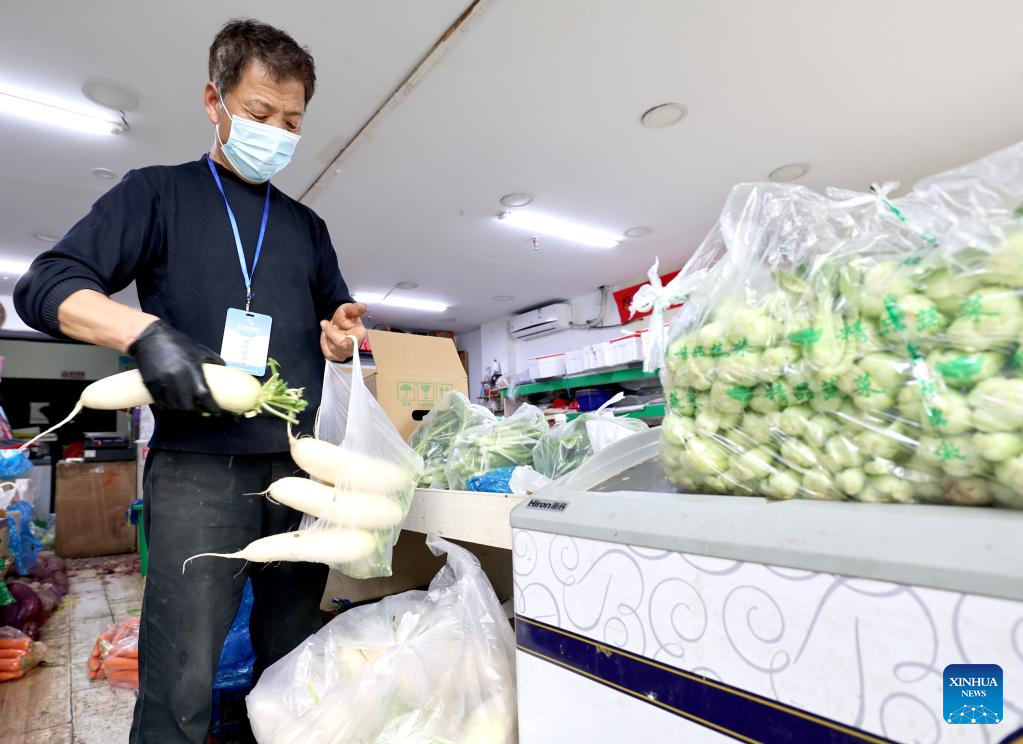 The Ministry of Commerce has arranged for 11 provinces to help ensure the provision of daily necessities to Shanghai, Li Danghui, a ministry official told a news conference at the State Council's Joint Prevention and Control Mechanism on Tuesday.
As of Monday, 18,000 metric tons of vegetables, 850 tons of rice and noodles, and 500 tons of meat and eggs have been sent to Shanghai, while 5,400 tons of foodstuffs like fruit and bread have also been dispatched.
Three contactless transportation transit stations near the city have been involved so far in the transportation of 2,599 tons of supplies.
For example, the Guangxi Zhuang autonomous region recently donated 280 tons of fruits and vegetables to Shanghai via a special direct cold chain channel that shortens transportation time and reduces the risk of gathering to sorting personnel in the city, she said.
Xu Zhengbin, an official with the National Development and Reform Commission, said that vegetable prices have begun to drop as measures to ensure an adequate supply are implemented.
"Generally, the supply of daily necessities has been sufficient and prices have remained stable. Grain and oil prices have remained stable, while pork prices have remained low," Xu said.
Many cities have replenished their reserves of grains, oil, and pork, and some have also increased their storage of eggs and vegetables, he added.