Is there a 'carton makeshift hospital' in Shanghai?
Share - WeChat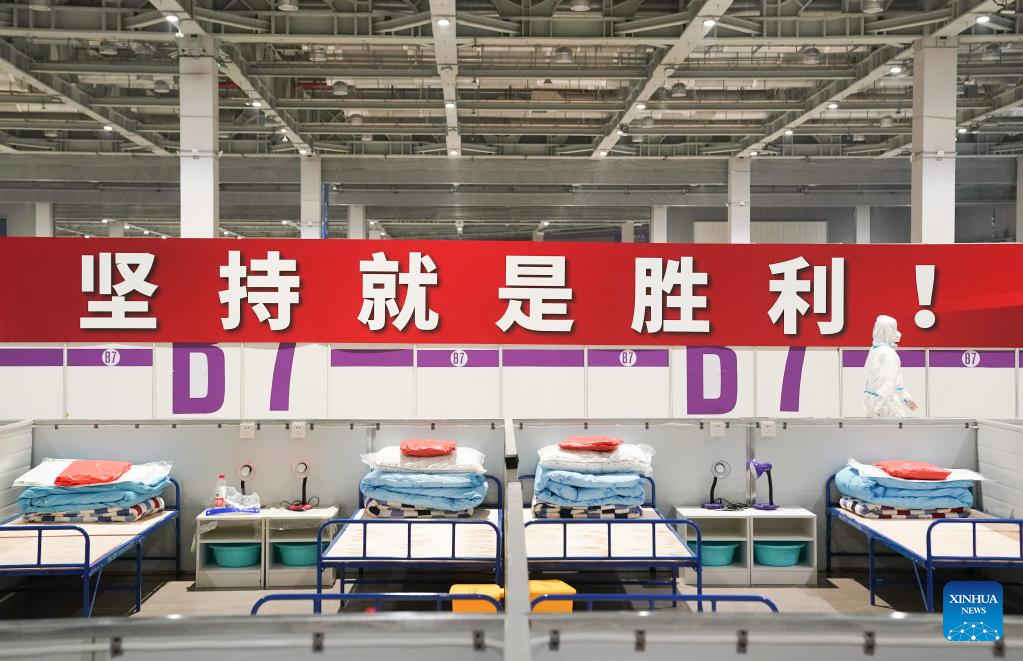 Rumor: Baoshan district in Shanghai created a "carton makeshift hospital" in which people sleep in carton boxes.
Fact: The video shared online is of a quarantine area for employees from a company and has nothing to do with Baoshan district. Baoshan district is now speeding up the construction of makeshift hospitals, and had as of Saturday built six that hold nearly 6,900 beds. Over 250 medical staff have been sent to these makeshift hospitals, which have received more than 5,000 COVID-19 patients with mild symptoms and asymptomatic individuals.
Jiang Ziyi contributed to this story.