Xinjiang decries US' 'forced labor' hearing plan
Share - WeChat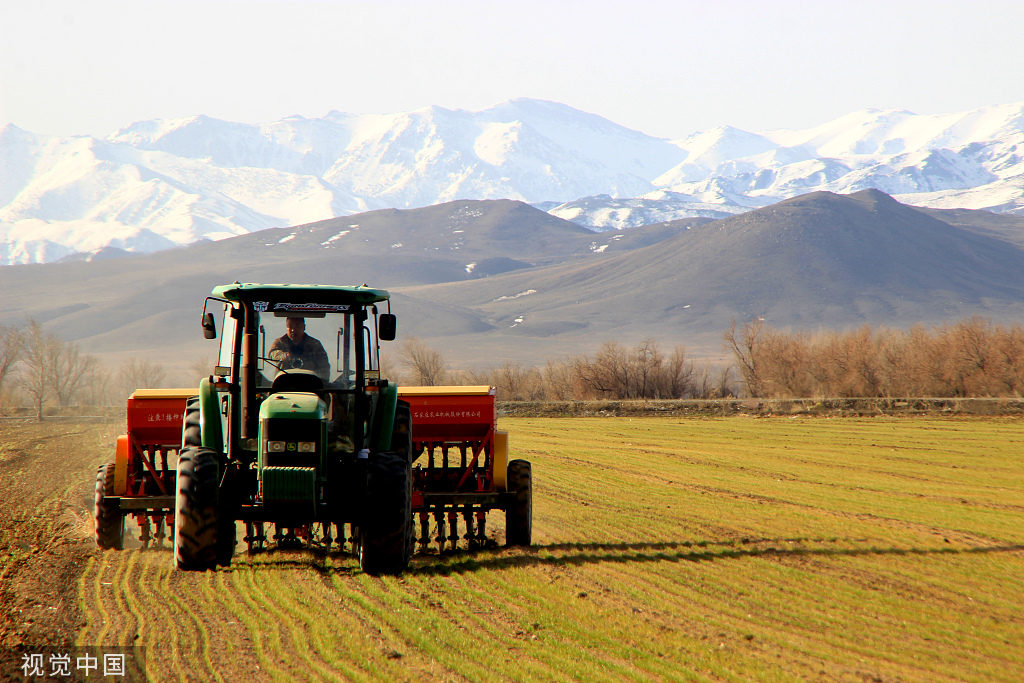 Spokesman says so-called act is a stunt, belies facts, imperils bilateral ties
The plan to hold a public hearing in the United States on the so-called "Uyghur Forced Labor Prevention Act" exposes the hypocrisy and absurdity of the US legal and judicial system and its penchant for misusing long-arm jurisdiction, a Xinjiang government spokesman said on Friday.
Xu Guixiang, spokesman of the government of the Xinjiang Uygur autonomous region, made the remarks at a news conference in the regional capital of Urumqi, ahead of the public hearing called by the US Department of Homeland Security, to be held on Friday morning eastern time.
Xu said the planned hearing has grouped a batch of so-called witnesses who have no knowledge of the facts in Xinjiang to discuss measures to prevent the import of Chinese "forced labor" goods into the US.
This move reeks of long-arm jurisdiction and is a ploy to cover up the US' actual intention of suppressing Xinjiang in the name of "the rule of law" and "justice", he said.
Xu also said the accusation of "forced labor" is completely fabricated. Compared with other parts of China, Xinjiang is an economically underdeveloped region. Local people hail from several ethnic groups and have a strong intention to change their lives through employment. In response, the regional government has rolled out a series of policies to protect people's right to work and live a good life.
He said some in the US and the West like attacking Xinjiang's labor policy without full knowledge of the facts. "Everyone tends to work where they can earn more, so the government provides assistance to find better jobs and earn stable income in economically developed provinces and cities," he said, adding the supportive policies are in line with Xinjiang's situation and honor the free will of workers.
With the implementation of preferential policies, income of the people in Xinjiang has been greatly boosted. Data show that Xinjiang laborers working outside of the region can earn an annual income of 40,000 yuan ($6,284) per capita and those seeking jobs elsewhere within the region can earn 30,000 yuan, both much higher than the income generated by farming at home, he said.
Wang Jiang, a professor from the Institute of China's Borderland Studies, Zhejiang Normal University, said for some time, the US has been smearing Xinjiang's measures against terrorism as "human rights violations", "large-scale forced labor" and "genocide". Based on these accusations, the US has abused its long-arm jurisdiction through legislation, sanctions, export controls and other means.
The US "Uyghur Forced Labor Prevention Act", which took effect in December, presumes that "all products produced in Xinjiang use 'forced labor'", which is based on false assumptions and evidence. The legislative process is highly politicized and driven by interest groups, posing serious implications for global industrial chains in sectors like cotton textiles and photovoltaics, as well as causing serious damage to US-China relations, Wang said.
The concept of long-arm jurisdiction to some extent extends the scope of application of US state-to-state law. However, the US applies it to international affairs, in an attempt to convert it into a tool to impose unilateral sanctions and interfere in the internal affairs of other countries. In doing so, the US presumes it can exercise "jurisdiction" over other countries by invoking its domestic law, Wang said.
"A series of legislation and long-arm jurisdiction measures, including the 'Uyghur Forced Labor Prevention Act', are fundamentally attempts to undermine Xinjiang's prosperity and stability and contain China's development by political manipulation and economic bullying," he said.
Elida Turahmaiti, a human resources supervisor of a clothing company in the Ili Kazakh autonomous prefecture, said it is "extremely absurd" for the US to impose sanctions on her company based on "forced labor" accusations.
The company makes gloves and masks for overseas markets, and employs 320 people of six different ethnic groups from across China, including Han, Uygur, Kazakh, Hui and Xibe. The company signs labor contracts with all employees, constantly improves their working environment, provides free lunch and transportation and fully supports the families of employees.
Over the past five years, the company has donated materials and renovated houses for employees with difficulties and organized a variety of activities for employees to feel at home, she said, adding that the quality of her own life has also improved greatly thanks to working here.