Residents pull as one to tackle outbreak
Share - WeChat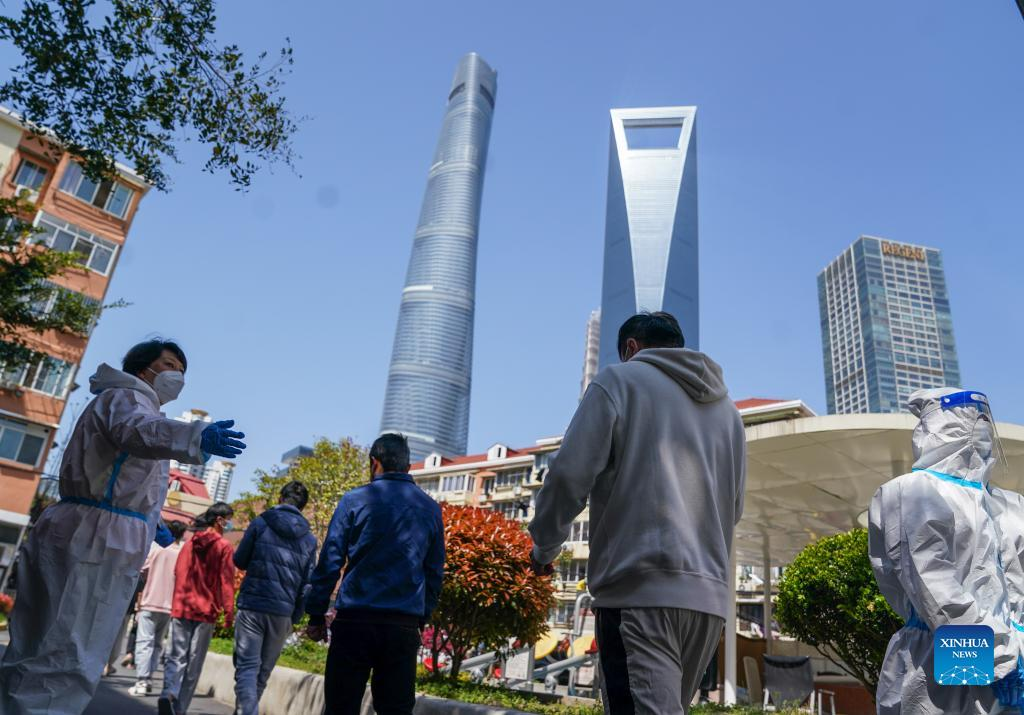 Having lived in Pudong New Area for years, Song Jie, a member of the residents' committee in her neighborhood, has been impressed by the solidarity shown in the community since the current outbreak of COVID-19.
During the 27 days of closed-loop management in the Lianyang Nianhua Community, hundreds of residents have volunteered to help their own neighbors take nucleic acid tests and sort deliveries.
"The community was locked down on March 10. It was my birthday and I was literally about to cut the cake when I received a call from the committee to join the volunteer team," Song said.
"I found that most of the volunteers who had joined the team were the elderly. But we needed more young and physically fit people to accomplish tasks like carrying heavy items or staying up late," she told Jiefang Daily, a Shanghai-based newspaper.
So Song called on more residents to volunteer in the community WeChat group, after which many young and middle-aged volunteers came forward to offer their help.
Cooperation among residents has proved effective in making sure deliveries get to where they need to go efficiently.
According to Song, at one point early in the closed-loop management, there were regularly over 2,000 takeaways and delivery boxes scattered on the ground near the entrance of the community.
"It was a mess and residents struggled greatly to find their mail," Song said.
The problem was soon resolved by volunteers who re-designed the delivery area into two zones: a takeaway zone where volunteers fetched meals from couriers and then handed them over to the residents, and a parcel zone where a courier stationed inside the community received and sorted parcels and volunteers then put them on shelves where residents can fetch them by themselves.
The collective wit of volunteers has also made nucleic acid testing more organized. Volunteers are divided into three groups responsible for test registration, coordination between residents and neighborhood committees, and communication among volunteers.
"The teamwork of volunteers and medics makes the testing easier," Song said.