Core route taken to showcase Beijing's history
Share - WeChat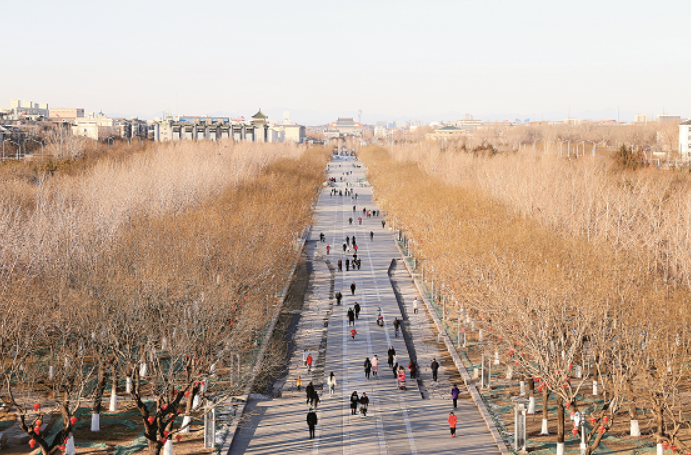 Local pride
The application has given local residents whose daily lives and stories are closely connected to the axis a sense of pride. In a wider sense, the axis not only comprises buildings, architectural styles, history and culture, but also the people who lived around it and those still living close to it.
As preparation for the application, a three-year action plan on conserving the axis was issued in August 2020.
According to the municipal government, projects related to cultural relics conservation and restoration, archaeological excavation, environmental improvement, and relocation of residents are proceeding as planned.
Guan Zhanxiu, director of the Beijing Central Axis Heritage Protection Center and Beijing World Cultural Heritage Monitoring Center, spoke about the future of the axis during a group interview.
Describing the opening in 2020 of the Zhengyangmen watchtower to the public as an "opportunity", he said the cultural and tourism demonstration zone developed north of Qianmen Street highlights the characteristics of ancient Beijing.
"We are trying to do something innovative to drive cultural and tourism growth in the area," Guan said.
"A series of cultural events featuring the axis will be held to attract young people and local residents to learn more about its history, which will bring opportunities for the development of the Qianmen business district."
Yao Yuxin contributed to this story.