Core route taken to showcase Beijing's history
Share - WeChat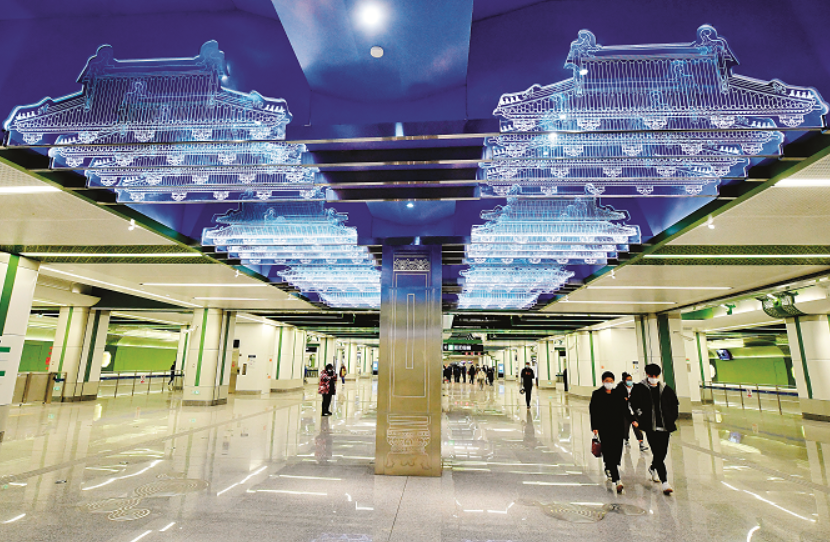 Work in progress
Liu Hongchang, spokesman for Beijing's cultural heritage bureau, said at a news conference in February, "This year will be critical in applying for the axis to be put on the list of World Heritage sites."
The city will complete submission of the official application text this year, according to Liu.
In the 50 years since the founding of the World Heritage Convention, 1,154 heritage sites have been strictly evaluated worldwide. The Convention's primary aim is to identify and protect global natural and cultural heritage considered to be of outstanding universal value.
According to the latest requirements, a country can only apply for one site to be listed per year. As China has a wealth of heritage resources, competition is fierce.
There are other challenges. Since Feb 1, the length of application proposals has been limited. In recent years, the proposals have become longer, especially those for large-scale heritage. Since Beijing's central axis is on such a scale, it can be difficult to promote its attributes with limited content.
Lyu, the National Heritage Center director, said: "Beijingers, as well as many other Chinese, may be familiar with the axis. However, our task is to tell foreigners, who might be completely in the dark, about the axis. So we need to work hard to tell its story clearly and in a very simple way to overcome cultural differences."
He added that sometimes the term "central axis" can be a little confusing, as it could be thought to refer to a straight road rather than all the buildings and landscapes along the route.
"Some residents may wonder why Tian'anmen Square is included in the central axis, as it is a relatively modern open space, but World Heritage is not limited to ancient locations.
"For example, Sydney Opera House and other buildings from the 20th century were listed as World Heritage sites," Lyu said. "Tian'anmen Square alone is not global heritage, but as part of the central axis, it can show the spirit and 'idea' of Beijing."
If the city's application is successful, Tian'anmen Square and some other historical areas will become the "youngest" examples of World Heritage in China to date.