Justices' decisions 'vote of confidence' in system
Share - WeChat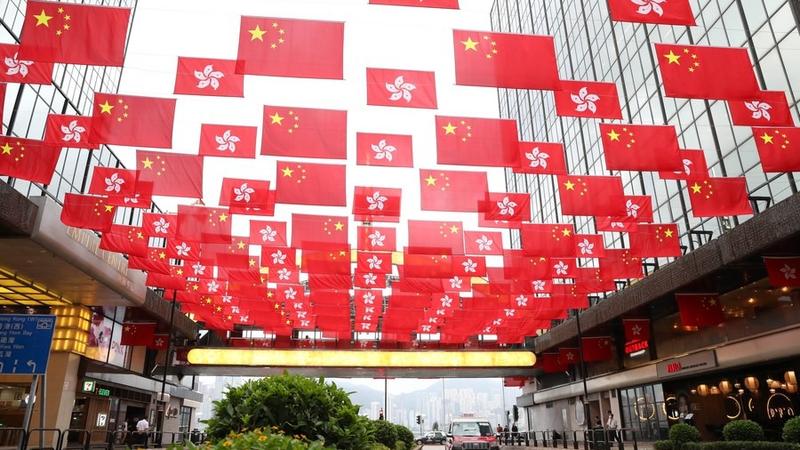 Hong Kong legal and political heavyweights expressed support and appreciation for nine foreign judges' decisions to stay on the city's top court, saying it is a vote of confidence in the Special Administrative Region's legal system and judicial independence under "one country, two systems".
The nine judges, including five from the United Kingdom, confirmed that they will continue to serve as non-permanent overseas judges of the Court of Final Appeal on Thursday, following the resignations from the court of two British judges, Robert Reed and Patrick Hodge.
In a written reply to China Daily on Friday, Grenville Cross, a former director of public prosecutions of the HKSAR, said it is highly encouraging that the nine judges will remain involved in Hong Kong's legal system going forward, and it is good news for everybody who believes in the city's common law system.
He added that those who plan to undermine Hong Kong by pressuring its judges to quit have learned that their "dirty tricks" will not succeed, and that the rule of law is far bigger than any of them.
Senior Counsel Ronny Tong Ka-wah reckoned that the nine judges' decisions emphasized the generally accepted view that Hong Kong still enjoys judicial independence under "one country, two systems".
The development also showed the resignation of the two British judges was purely political, Tong wrote in a reply to China Daily.
Fifteen Hong Kong lawmakers also expressed backing for the nine foreign judges. They refuted British politicians' claims that the National Security Law for Hong Kong will affect the city's judicial independence.
They stressed in a joint statement that the National Security Law was enacted in accordance with the Constitution and the Basic Law and is also in line with international laws. It does not undermine the special administrative region's rule of law, judicial independence, freedom of speech and political freedom, they said.
The legislators suggested the authorities consider recruiting overseas judges from other common law jurisdictions and beefing up efforts to cultivate local legal talent.
Among the nine judges who announced they would remain, five British judges-Jonathan Sumption, David Neuberger, Leonard Hoffmann, Nicholas Phillips and Lawrence Collins-said they were "entirely satisfied" with the independence and integrity of the Court of Final Appeal in a joint statement sent to Agence France-Presse.
Three Australian judges-William Gummow, Anthony Gleeson and Robert French-stated in an email to the South China Morning Post that they support the judges of the Court of Final Appeal in their commitment to judicial independence. The Canadian judge, Beverley McLachlin, also intends to stay on, according to media reports.