Man aids in pandemic fight from two cities
Share - WeChat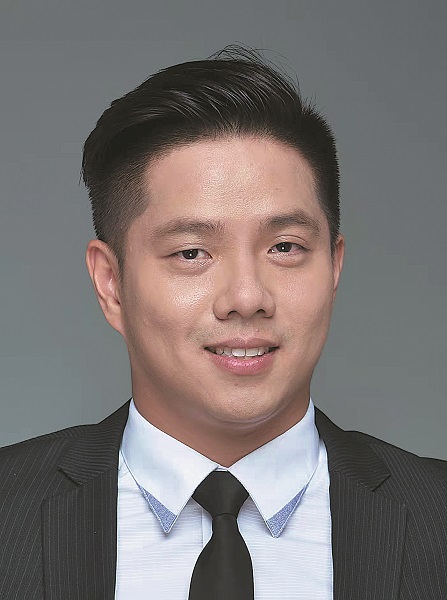 Edwin Chan King-san, who used to travel every day between his home in Hong Kong and his office in Shenzhen, Guangdong province, has only been home four times in the last two years because of the pandemic.
The entrepreneur, born in 1981 in Hong Kong, established QianHai Hungkong International Financial Leasing (Shenzhen) in the neighboring city of Shenzhen in 2015. Like many other Hong Kong residents who travel between the two cities every day, his normal life and work have been substantially affected by cross-border quarantine measures to prevent the spread of the virus.
Chan not only had to adjust the company's strategy to save his business, but he's also contributed to the fight against the virus in both Hong Kong and Shenzhen.
Earlier in March, he took part in a donation drive initiated by the Hong Kong Chamber of Commerce, Qianhai, and contributed masks, rapid testing kits and protective suits to front-line medical personnel, the police and volunteers in Hong Kong.
About 20 chamber member organizations participated in the event, contributing over 140 boxes of anti-pandemic materials worth some 2 million yuan ($314,000).
He has also volunteered in local infection prevention work in his own community in Shenzhen by helping the elderly register for tests.
"Every residential community faces a large workload of testing as the recent outbreak in Shenzhen was serious, so I did what I could, even if it was not much," he said.
Chan also decided to exempt the tenants in his incubator facilities from rent for three months during the outbreak to ease their financial pressure.
While lending a hand to others, Chan received support from the Shenzhen government, especially in the supplies it provided to ensure the resumption of his firm's operations.
He recalled that surgical masks and disinfectant were expensive and hard to obtain at the beginning of the outbreak back in 2020, but they were a must for businesses on the mainland to maintain operations.
"At that time, we were required to prepare three masks for each employee plus a month's worth in storage," he said.
The experience left him with a deep impression of the difficulty and value of ensuring supplies amid a pandemic.
"I was very touched when the central government still issued instructions to guarantee supplies for Hong Kong even when Shenzhen was also suffering from more infections," he said.
"I hope we can keep up the COVID-19 fight and continue to protect lives," he said.
Chan said his family and friends in Hong Kong always wear masks, and they disinfect, or take a shower, immediately after returning home.
"With the strong support of the mainland, I believe we will definitely overcome the epidemic in Hong Kong, so we must hold on and survive it," he said.
"After the outbreak is over, I hope I can drive back to Hong Kong after work every day as before, have dinner with my wife and children, and then go to work in Shenzhen the next day-this is my greatest wish now."