Shanghai has no plans for city lockdown
Share - WeChat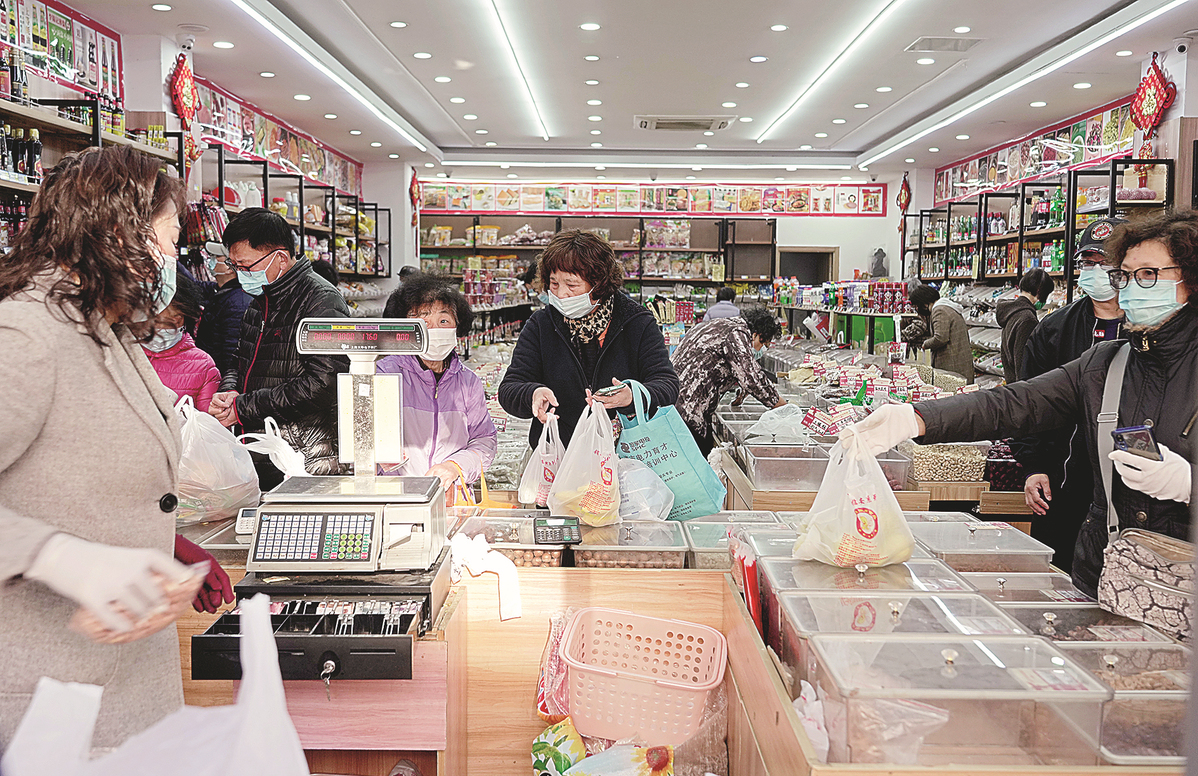 Residents warned against spreading rumors as grid screening continues
Shanghai has no plans to impose a citywide lockdown despite a spike in new COVID-19 infections, the city's health authority reiterated on Wednesday in response to rumors circulating on social media on Tuesday night.
The city reported 981 new COVID-19 infections on Tuesday, with 977 of them asymptomatic, the municipal government announced on Wednesday.
Wu Jinglei, director of the Shanghai Municipal Health Commission, said that lockdowns in many subdistricts and residential compounds have already been lifted following grid screening.
"Based on the testing results, we will continue to conduct grid screening tests in certain subdistricts from Wednesday to Thursday," he said.
"We urge citizens not to believe or spread rumors. Those who spread rumors maliciously to create social panic will face legal consequences."
Two people accused of spreading rumors on Tuesday night about a citywide lockdown were placed under police investigation, Shanghai police announced on Wednesday.
As the number of asymptomatic cases has been on the rise, the government has turned some sports stadiums in Minhang and Jiading districts into quarantine facilities to accommodate COVID-19 patients with minor symptoms, Wu said.
Wu Fan, a member of the expert team leading Shanghai's COVID-19 prevention and control efforts, said that while it is understandable that lockdowns bring inconvenience and even distress to affected residents, those sharing COVID-19 testing notices online should "be clear about the premises of the notice, so as not to mislead and upset others".
Gu Jun, director of the Shanghai Municipal Commerce Commission, said on Tuesday that the transportation of daily necessities into Shanghai has been smooth, as have the operations of major supermarkets, warehouses and distribution centers.
"Some citizens have experienced difficulties buying groceries online because the rise of orders from closed communities has caused a shortage of deliverymen," he said.
"We have worked with e-commerce platforms to help put healthy delivery personnel back in their posts and guided some platforms to share delivery personnel and extend delivery times."
In Qibao, Minhang district, supermarket chain Vanguard, aided by local community management, launched a mini app for community group purchases on Saturday.
Community workers have sent purchase links to WeChat groups of residential neighborhoods, and the supermarket delivers residents' group purchases to their gates.
The supermarket's branch in Qibao received more than 2,000 orders a day following the launch of the mini app.
"The tough part was delivery. Because two-thirds of our staff members were quarantined at home, we only had 30 staff on duty at the Qibao branch," said Chang Jun, general manager of the supermarket, adding that the labor shortage had resulted in late deliveries for some households.
But the supermarket soon got help from the local post office, where 80 couriers joined the delivery work on Monday. Zhang Lei, director of the post office, said postal workers will give their full support to guaranteeing food supplies.
The Qibao township government has also registered 687 people as patients and elderly people living alone, and volunteers have delivered more than 750 kilograms of free vegetables provided by Vanguard to them.