Shanghai reports record high COVID-19 numbers
Share - WeChat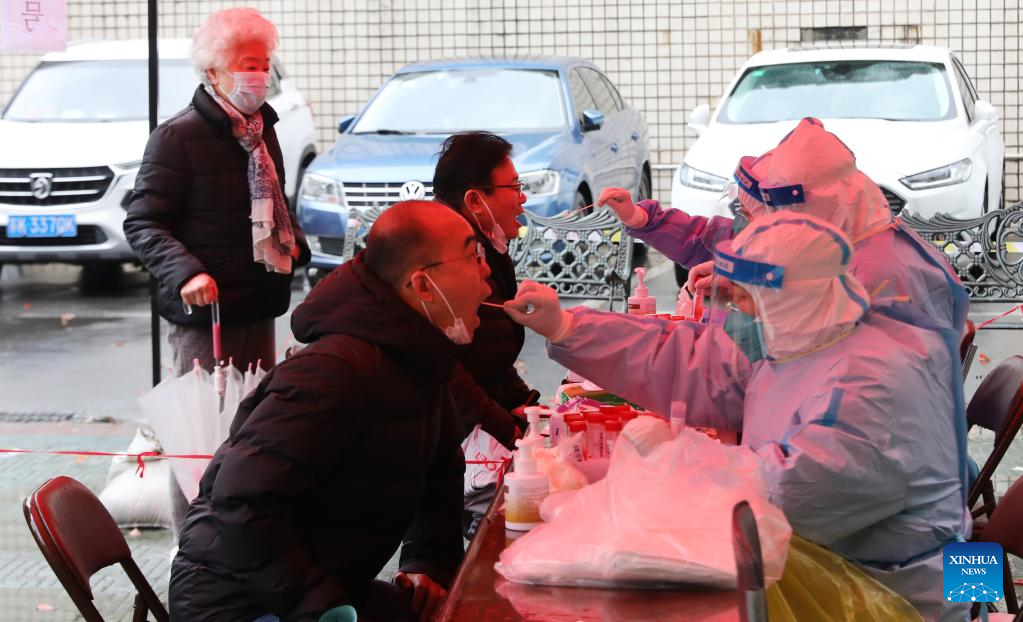 Shanghai's daily tally of local COVID-19 infections reached another record high on Monday as the city reported 896 daily new infections, 865 of which are asymptomatic, the municipal government announced on Tuesday.
Fu Chen, director of the Shanghai Center for Disease Control and Prevention, said the average age of the infected people in this current outbreak in Shanghai is 40.6, and that 84.5 percent of all those infected are under 60.
More than 22 million Shanghai residents have been fully vaccinated, and 11 million people have received their booster shots, according to health authorities.
"The good health condition of the young and middle-aged and the high vaccination rate have resulted in the majority of infected individuals being asymptomatic," Fu said.
Shanghai categorized its communities as medium or low-risk grids and has started grid screening since the beginning of last week.
Screening in low-risk grids took place from Friday to Sunday with some 10 million tests conducted, said Wu Jinglei, director of the municipal health commission.
Gu Jun, director of the municipal commerce commission, said the transportation of daily necessities into Shanghai has been smooth, as have the operations of major supermarkets, warehouses, and distribution centers.
"Some citizens have experienced difficulties buying groceries online because the rise of orders from closed communities has caused a shortage of deliverymen," he said.
"We have worked with e-commerce platforms to help put healthy delivery personnel back in their posts and guided some platforms to share delivery personnel and extend delivery times."