Curating a vibrant, complicated image of Asia through garments
Share - WeChat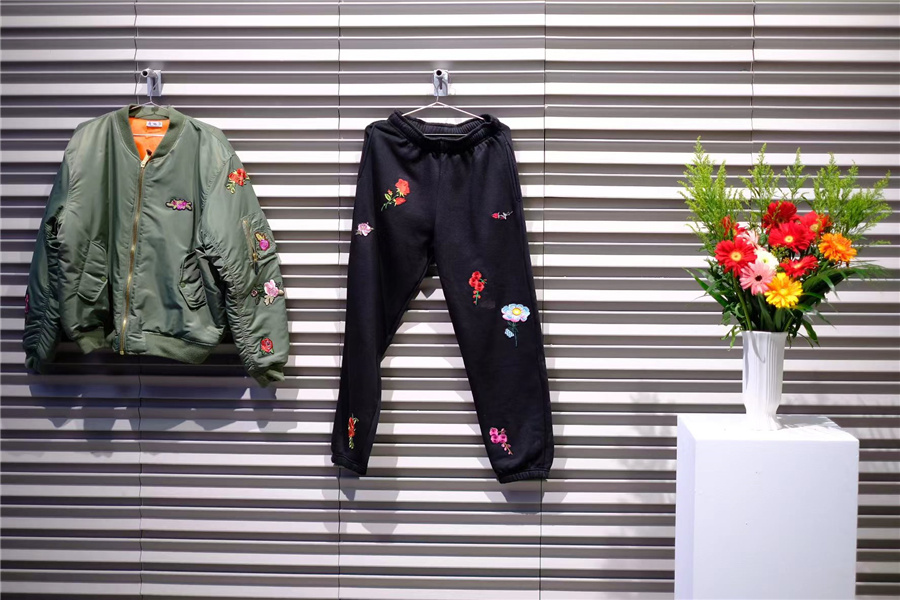 Diaspora, Ma Homey centers on the Vietnamese-owned flower shops that mushroomed in Berlin after the German reunification in 1990. To avoid being sent back to their home country, Vietnamese guest workers turned into florists, opening businesses in former utility rooms or at sheltered corners within train stations, hoping for a high influx of customers. Troi Oi's first project in 2014 saw the release of a limited-edition sweater that was only available at such flower shops around Berlin's metro network. Flower shop owners could receive a commission of the sales. By utilizing the distribution system of the flower stands, Troi Oi promoted engagement with the Vietnamese community.
"If the exhibit were to be mounted in Berlin or Vietnam, this piece would probably attract the most attention," curator Wu Dongxue said.
While at the Beijing show, the piece that has garnered the most attention is none other than Xiao Fang, an ongoing project by Sichuan-born artist Hu Yinping. Xiao Fang (2021) features four uniforms worn by medical workers, delivery workers, construction workers, and cleaners, all of which are covered with colorful characters embroidered by unemployed women back in the artist's hometown.