Curating a vibrant, complicated image of Asia through garments
Share - WeChat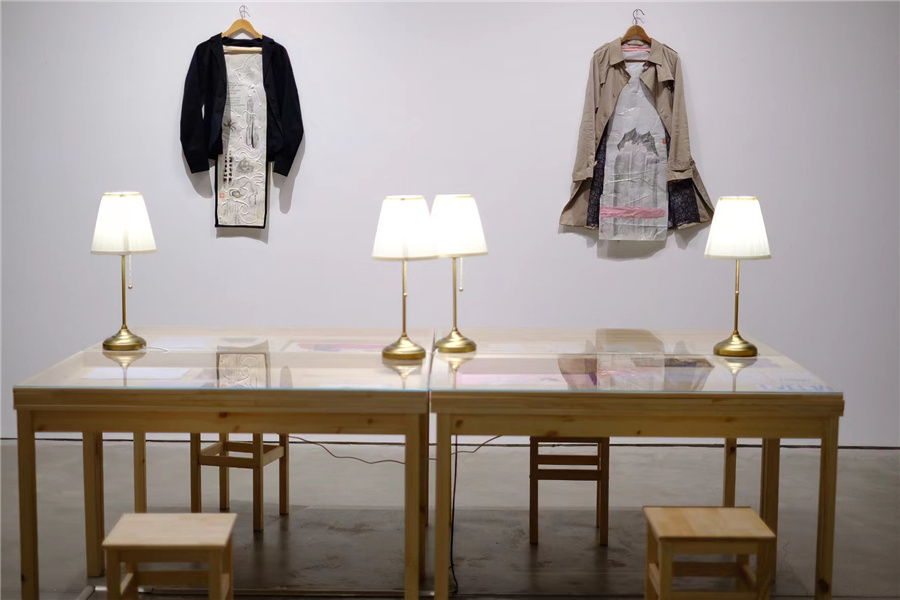 Several artists in the show have been working to break such cultural homogenization.
CFGNY, an art collective and a fashion brand founded in New York in 2016, has been returning to the term "vaguely Asian", referring to the way that Asians and Asian-Americans are all too often homogenized into a singular group in American society. To "expand what being Asian means", the fashion brand has rolled out collections of garments with clashing patterns evocative of Vietnamese and Chinese clothes.
Yet, what the collective presents at the exhibit is quite different from their past works. To discover what Americanness means to Chinese people, CFGNY asked the museum's staff to interpret the architecture and design of an imagined American Wing, which turns out to be decorated with floral wallpaper, wooden furniture, a pendulum clock, and paintings of historical figures. Titled American Study I, the installation strikes viewers as vaguely American, highlighting the dilemma of cultures being misinterpreted despite historical and continuing exchanges.