More support urged for vulnerable enterprises
Share - WeChat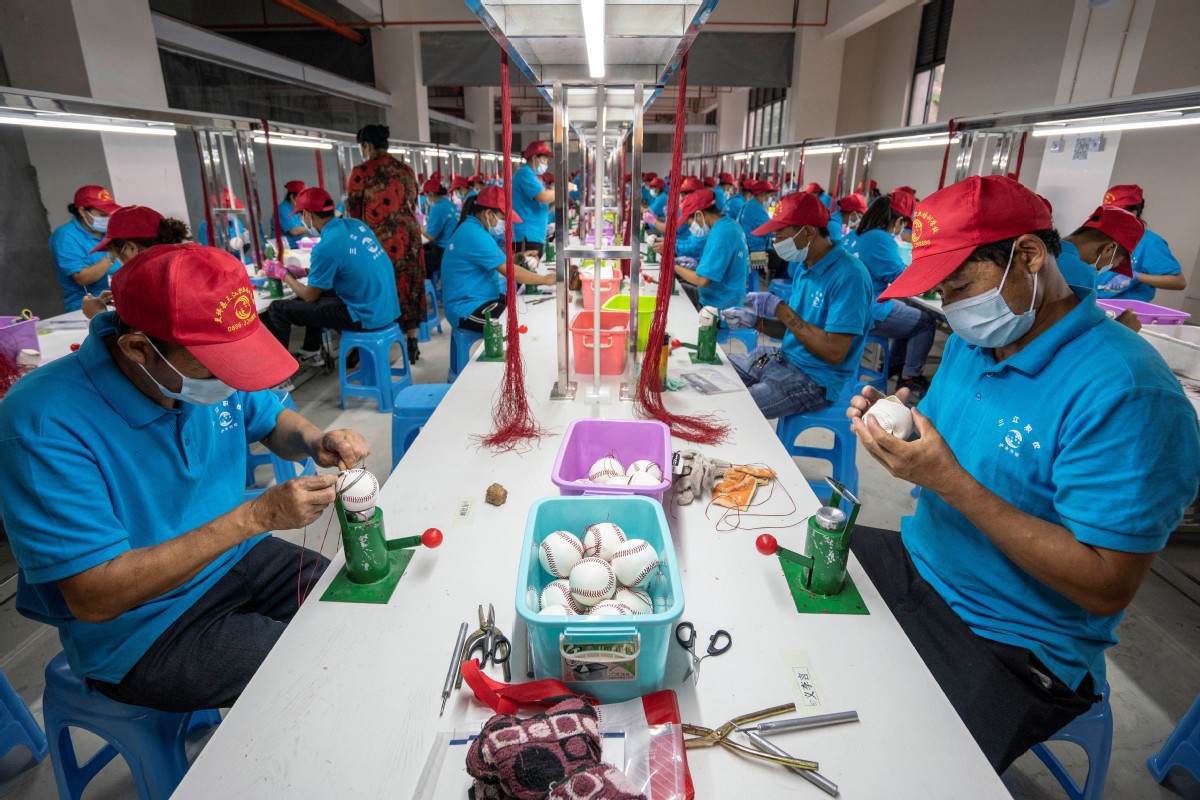 China needs to intensify efforts to further cut costs and burdens on enterprises facing difficulties, so as to add vitality to the Chinese economy, experts and analysts said this week.
Huang Maoxing, a deputy to the 13th National People's Congress, China's top legislature, suggested that export-oriented private enterprises in China may face more pressure from the evolving global situations just as in other countries. So, the government is expected to improve policy measures to help enterprises consolidate operations and pursue innovation for better development.
"The economic recovery in some countries could further stress global supplies of chips and freight services," said Huang, who is also dean of the Fujian pilot free trade research institute of Fujian Normal University in Fuzhou, Fujian province, a national hub for export-oriented private enterprises in China.
"The rises in prices of commodities like iron ore, coal and oil will also inflate enterprises' costs and squeeze their profitability."
Besides, protectionism and other changes in global markets like higher prices will increase costs of enterprises importing advanced technologies, Huang said.
The 2022 Government Work Report also stressed China will improve policies for easing the burdens on enterprises and difficulties of market entities and create a stronger foundation for achieving a stable and sounder economic performance.
The nation will implement a new package of tax and fee cuts to support enterprises. It will continue to take temporary steps and institutional measures to apply policies for both tax reductions and refunds, the report said.
According to Zheng Lei, vice-president of the Hong Kong International New Economics Research Institute, China has already rolled out a series of policies and measures targeting cross-cyclical adjustments, easing difficulties for enterprises and increasing economic vitality, but more efforts are needed to refine and fully implement those policies and measures, so as to create better development conditions for enterprises.
Owing to the pressure exerted by shrinking demand, disrupted supplies and weakening expectations, the recovery of consumption and investment in China is still sluggish. Combined with sporadic COVID-19 outbreaks and increasing uncertainties from global environment, the sluggish recovery led to higher operational costs and market instability for some enterprises, he said.
Huang, the deputy, also said more must be done so that equitable support policies will be better implemented to effectively help ease difficulties of private enterprises.
The authorities in different regions and departments should do more to help enterprises deal with urgent difficulties in operations and production activities, thereby solving practical problems and really benefiting enterprises, he said.
They should also deepen the implementation of policy measures aiming to reduce costs and burdens for enterprises, including regulating illegal marking-up in electricity charges to downsize energy bills, and constructing comprehensive transportation and logistics service platforms to cut down enterprise costs, he said, adding more credit and financing support is also necessary.
He also suggested China should consolidate and upgrade the supply chain to increase its resilience and competitiveness. His suggestions included a series of measures: promoting cooperation between upstream and downstream enterprises; supporting the development of innovation-focused industrial clusters; regulating and punishing speculators and hoarders; reinforcing anti-trust regulations to stabilize prices of commodities; and encouraging enterprises to increase investment rationally to make asset and liability structure more reasonable.
Sima Hong, a member of the 13th National Committee of the Chinese People's Political Consultative Conference, also said in a proposal that China should further improve business environment to unleash more vitality of enterprises, especially micro and small-sized ones, which are more vulnerable to economic downtrends and other negative factors like sporadic COVID-19 cases.
Sima, who is also the chairwoman of the Beijing Municipal Committee of the China National Democratic Construction Association, called for more efforts to reduce enterprises' operational and production costs, level the playing field for fair competition, keep consistency in policies to make them more effective, and improve administrative services for enterprises.