Premier looks back at decade of solid growth
Share - WeChat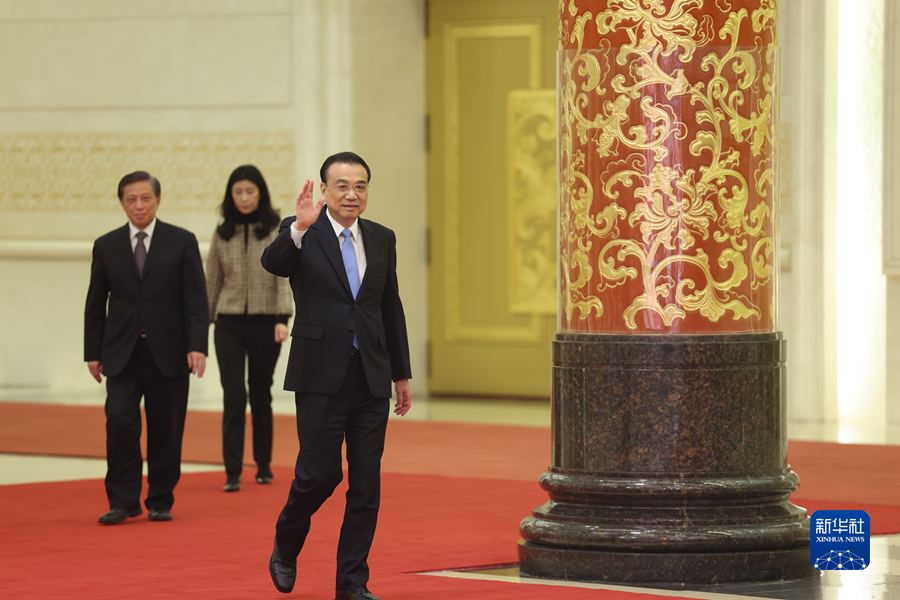 Every year, the premier's meeting with the media marks a high-profile end to China's most important yearly political agenda, as the head of government uses the occasion to explain decisions, set out strategies and guide expectations.
This year was no different, except that Premier Li Keqiang, in his last meeting with the media in his capacity as Chinese premier, looked back on his tenure over the past nine years.
Li, who told media on Friday that this will be his last year as the head of government, said he remembered how he, sitting on the very same spot at the Golden Hall of the Great Hall of the People in March 2013, set out strategies for the work of government.
"I made it clear that the fundamental task of the government is to keep developing the economy, improving public well-being and promoting social justice," he said.
The creation of jobs has been a lingering theme of Li's talking points at the 10 annual news conferences, with the government even dropping its GDP growth target in 2020 and instead highlighting the goal for urban job creation.
The reform of the tax regime, with the business tax being replaced with a value-added tax, marked another key measure to boost market vitality.
Li revealed that the tax cuts rolled out by the government have reached 8.7 trillion yuan ($1.37 trillion) since 2013, as he likened the measure to "building a deeper pool to farm more fish".
A landmark reform the government undertook over the past decade was to cut red tape, in the belief that streamlined administration will unleash stronger market vitality and social creativity, with more people engaged in starting new businesses and innovation.
"The shaking of vested interests could be more difficult than touching the depth of souls," he said.
"But the consistency of policies is the key."
Over the past decade, more than 1,000 administrative approvals were either delegated to a lower level of government or canceled, and in some areas it only took one day to start a new business.
As a result, China has moved up in global rankings in terms of ease of doing business.
Since the formation of this government, there has been much complexity and change in the international environment and for Li, with the biggest challenge being the COVID-19 pandemic, which dealt a heavy blow to China's economy.
"In response, we have not just settled for the easy or shied away from the difficult. Instead, we have put in our greatest efforts," he said.
But Li was also candid in admitting that there are areas in the government's work that still fall short of public expectations.
He signaled there was no room for complacency. "My colleagues and I will honor our duty with an unwavering spirit and use actions to fulfill commitments."