Action taken to ensure foreign trade growth
Share - WeChat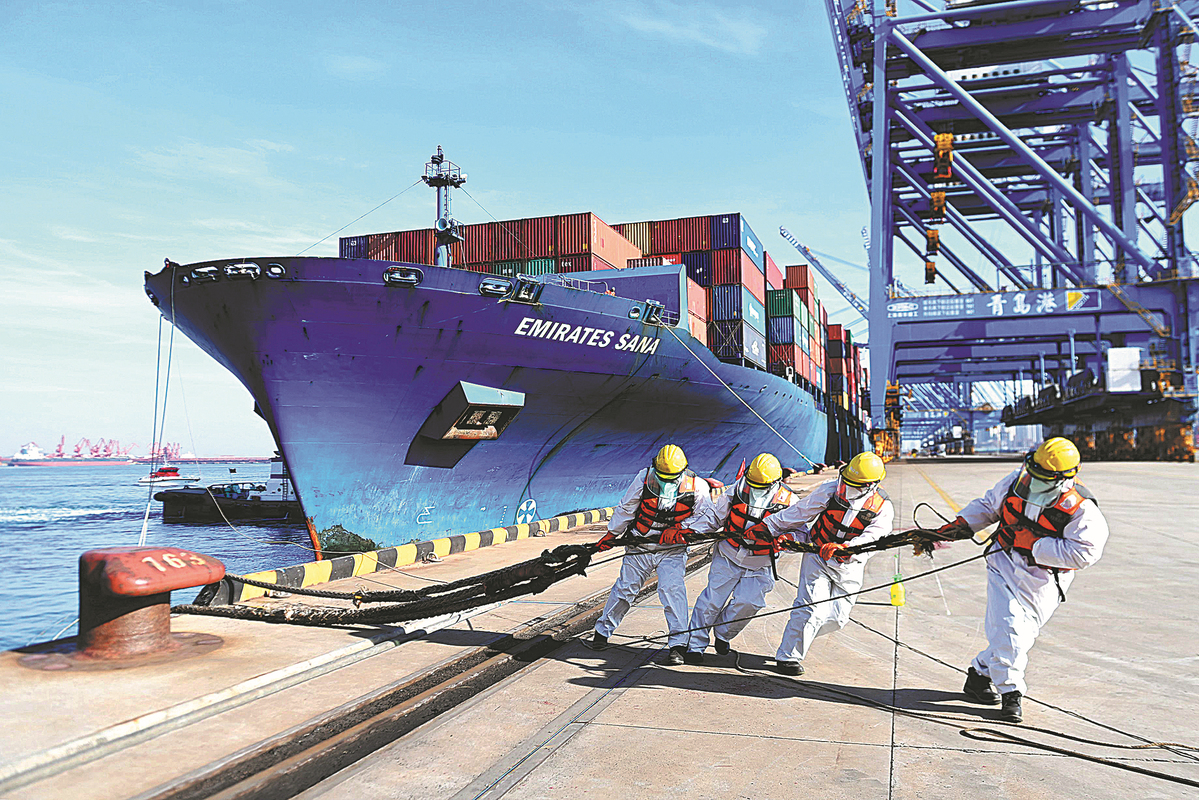 Hanwei Electronics Group Corp, China's largest manufacturer of gas sensors and instruments, is highly optimistic about its overseas growth prospects this year.
The company, also a leading sensor-based internet of things solution supplier, aims to boost its overseas revenue and profits by more than 50 percent year-on-year by venturing deeper into developed markets such as the European Union and emerging ones, including Southeast Asian countries.
Its confidence is firmly supported by research and development efforts, which have resulted in breakthroughs in core technologies that have boosted product quality and sharply reduced production costs.
Li Zhigang, president of the company, which is based in Zhengzhou, Henan province, said, "We expect to have a significant pickup in sales and profits in overseas markets.
"We've seen a rebound in overseas demand as more countries resume production. Our products also have become more competitive in world markets after receiving highly recognized global industrial and market certification thanks to our progress with innovations."
Founded in 1998, the company is an experienced exporter of gas sensors and instruments. Its overseas sales jumped by more than 30 percent on a yearly basis last year, despite a decline in profits due mainly to a rising renminbi exchange rate, Li said.
The company is one of numerous enterprises involved in foreign trade that are stepping up efforts to seek new growth points. Such endeavors include strengthening product research and development to boost competitiveness and also adopting new foreign trade formats and a more market-oriented approach to innovate marketing and sales practices, such as using cross-border e-commerce and overseas warehouses.
These efforts are being made by enterprises as Chinese authorities roll out adjustments to macroeconomic policy measures. Together with more supportive administrative services, these adjustments are expected to stabilize market entities and cushion economic growth, as the Chinese economy faces the pressures of demand contraction, supply shocks and weakening expectations.
Analysts said the efforts at enterprise level, combined with the effects of government policy measures, will be rewarded with continued expansion and improvements in the structure and quality of China's foreign trade. They will also make a greater contribution to stabilizing global industrial and supply chains and world economic recovery.
China's imports and exports totaled 6.2 trillion yuan ($980 billion) in the first two months of this year, up by 13.3 percent from a year ago, the General Administration of Customs said on Monday.
Exports during this period rose by 13.6 percent year-on-year to 3.47 trillion yuan, while imports reached 2.73 trillion yuan, growing by 12.9 percent on a yearly basis.