Action taken to ensure foreign trade growth
Share - WeChat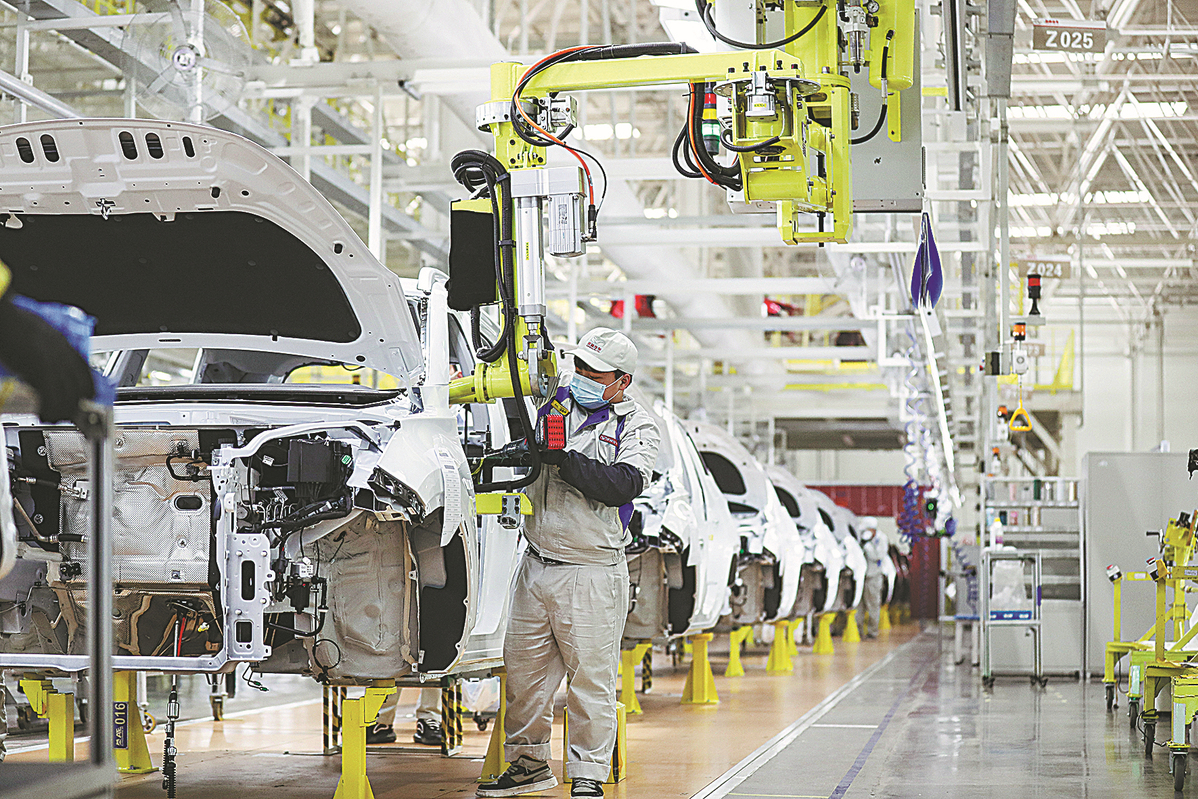 Zhang, from CAITEC, said the area covered by the partnership accounts for one-third of the global population, trade and GDP. This huge integrated regional market, with closer ties in production, value and supply chains, will see significant growth in goods and services trade and enhanced economic welfare, thanks to a reduction in trade and investment barriers.
The trade pact will become a strong force supporting China's foreign trade growth, as fellow RCEP members account for about one-third of the nation's foreign trade, he added.
Zhang also suggested that Chinese enterprises make better use of free trade agreements to enjoy tariff elimination and reduction.
Gao, from the China Chamber of Commerce for Import and Export of Machinery and Electronic Products, said implementation of the trade pact will accelerate the nation's shift toward capital and technology-intensive industries alongside global value chains, while machinery and electronic products will play an increasingly important role in foreign trade.
"China's trade in machinery and electronic products ranks high globally for volume and market share, thanks to high production capacity," Gao said. "Trade growth prospects for such technology-intensive and high-value-added products will remain positive."
Zhong Muda, deputy director-general of the Fujian provincial department of commerce, said the province has conducted more than 30 training sessions to increase enterprises' awareness and familiarity with the RCEP, and the training has attracted more than 70,000 participants online and offline.
Fujian aims to deepen cooperation between its enterprises and those in other RCEP countries through training sessions and other projects, he said.
To make full use of the agreement and reinforce industrial capability and supply chains, the province is also focusing on attracting foreign investment from leading enterprises in Japan and Singapore. This investment will advance development of sectors such as high-end equipment, new materials, new energy, semiconductors and devices, and biomedicine.