Pet owners who abandon animals may face big fines
Share - WeChat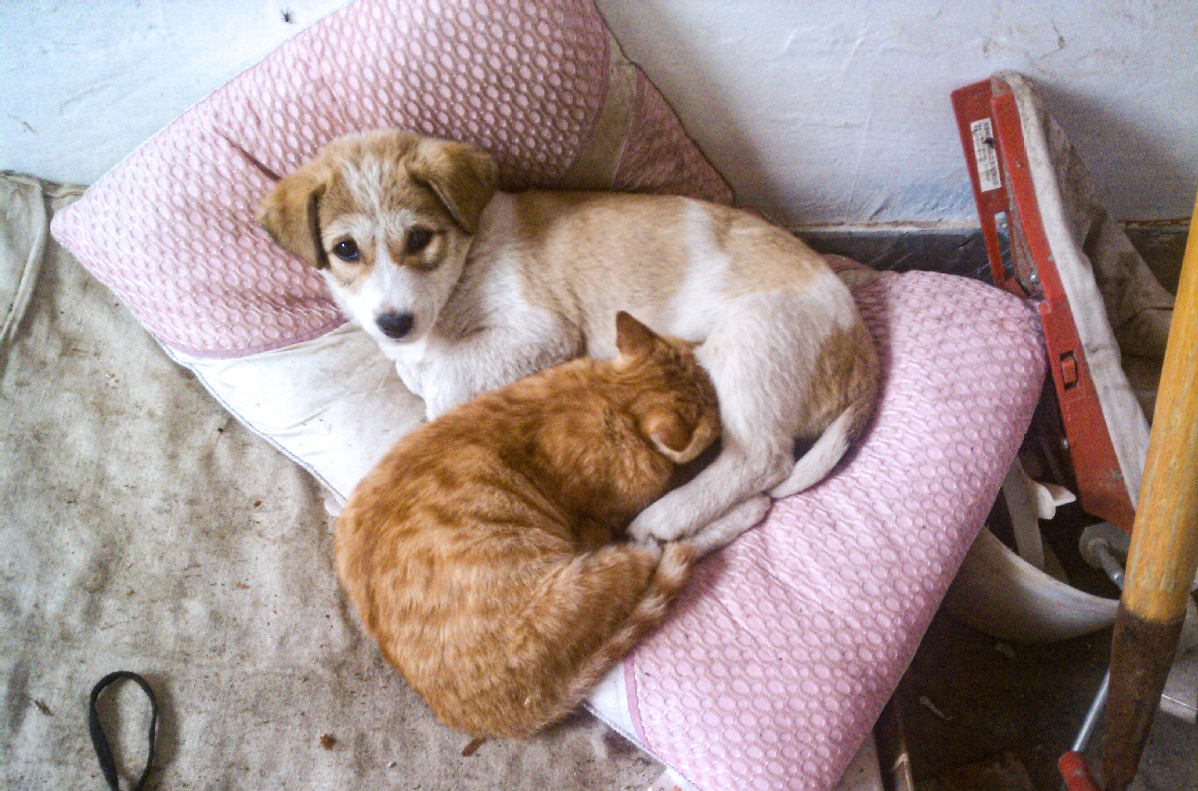 People who abandon dogs or cats in Hubei province may face fines of between 1,000 yuan ($158) and 5,000 yuan, according to recently revised provincial regulations on animal epidemic prevention.
According to the revisions, county governments are responsible for arranging care for abandoned pet dogs and cats, as well as the environmentally friendly disposal of animals that die of illness.
Residents are also prohibited from raising "large and dangerous" dogs. Violators will be fined up to 10,000 yuan, and their dogs will be removed.
Du Fan, director of the Small Animal Protection Association in Wuhan, the provincial capital, hailed the government for fining pet owners who abandon their pets.
"It shows great progress by the local government in animal protection," he said. "In the course of our work, we have often encountered pet owners intentionally abandoning animals, but there were no solutions due to the lack of related laws or regulations."
Du said the association rescued over 700 lost, abandoned and injured dogs and cats last year.
"There were various reasons for abandonment, such as owners moving to other places, family members' pregnancies or their owners simply didn't want to keep them anymore," he said. "Problems of stray dogs and cats are never caused by the animals, but by people."
Du said the policy is meant to ensure pets aren't abandoned, but enforcing the rule may be difficult.
To help solve that problem, he has suggested to the Wuhan legislature that digital IDs be implemented for pets to help track the status of the animals.
Zhang Li, a pet owner, said the policy would help reduce safety risks caused by strays.
"I have kept two cats and one dog for many years. I have always paid attention to their health, and I give them immunizations every year," said the 45-year-old, who is a teacher in Wuhan. "Stray dogs and cats may carry a lot of bacteria and viruses. Some of them may injure people or other small animals.
"Such administrative penalties could lead more people to be more cautious before deciding to own a pet. I hope the implementation of the policy will help reduce the number of stray dogs and cats in the city."
A similar regulation in Guangzhou, capital of Guangdong province, that took effect in 2009 stipulated that dog owners who mistreat or abandon their pets will be fined between 1,000 yuan and 2,000 yuan.
In 2011, the Shanghai Municipal Regulations on the Administration of Dog Keeping began requiring all pet dogs to be vaccinated and registered with the police.
The regulation was revised after five years, specifying that abandoning pet dogs was illegal. Violators would face fines of between 500 yuan and 2,000 yuan, their dog registration certificates would be revoked and they would not be allowed to apply for another certificate for five years.