Global biz execs upbeat on annual meetings' aims
Share - WeChat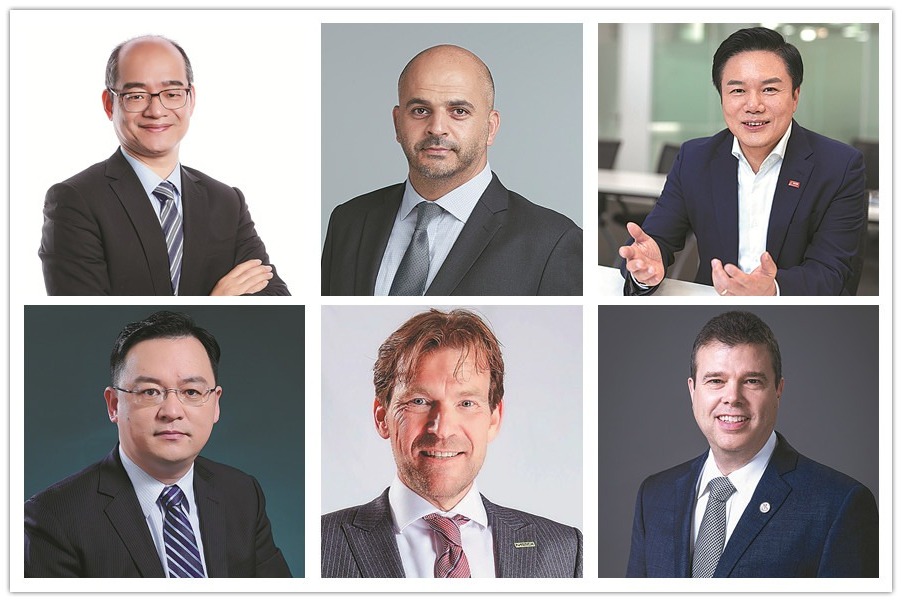 Editor's Note: Amid challenges including geopolitical tensions and the tightening policies by major central banks, the focus has been on how the two sessions-the annual sittings of China's national legislature and top political advisory body-will map out this year's policy agenda to navigate the world's second-largest economy through headwinds and further open up its vast market to the rest of the world. China Daily spoke with multinational executives about their takes on the two sessions, expectations for China's high-quality development and new opportunities they are seeking in the country.
Q1: Looking at 2022, what are some of the new opportunities that China's high-level opening-up has offered to your company? Do you anticipate or look forward to any new measures in this regard to be unveiled at the two sessions, such as improving the business environment and/or expanding market access?
Q2: The two sessions are expected to roll out a host of policies to push high-quality development, such as making economic growth more balanced, green and innovation-driven. What do you think of prospects for China's high-quality development? How will your company seize related opportunities?
Q3: How do you evaluate your company's recent performance in China? As the two sessions are expected to map out measures to bolster economic growth, what are your expectations of your company's growth potential in China this year?
Q4: Against the backdrop of rising headwinds to globalization and the potential risks of decoupling, how do you see the room for cooperation with your Chinese partners? Do you have any plans to deepen industrial cooperation with your Chinese partners this year?
Q5: The US Federal Reserve is planning measures to tighten its policy, which has raised concerns among some that global capital might be drawn back to the United States. Will the Fed's tightening affect your investment plans in China? Do you have any plans to boost investment or expand employment in China this year?