Lawmakers to stress stability, infra investments
Share - WeChat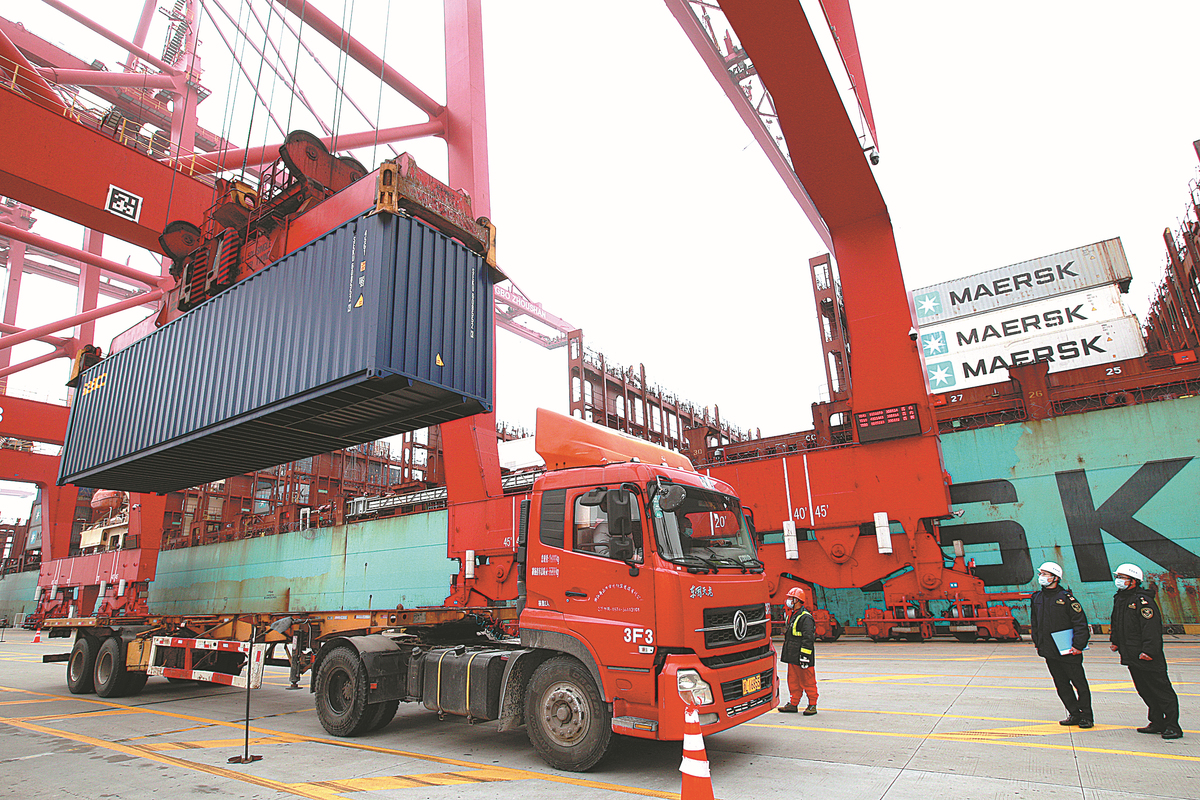 Two sessions likely to ponder 5.5% GDP target amid recovery and tech advances
China Construction Second Bureau Installation Engineering Co Ltd, a Beijing-based construction company, began this year on a confident note, landing as many as four big-ticket infrastructure contracts worth 350 million yuan ($55.3 million) in all, including one for an airport satellite terminal project in Chongqing that is expected to have one of the world's busiest annual passenger flows.
That January saw a nearly 10 percent year-on-year growth in the value of the company's new infrastructure projects comes as no big surprise as the country has been sharpening its focus on stabilizing growth mainly through investments in priority areas like infrastructure.
It is a theme that will likely dominate the economic policy agenda of the nation's top legislature and top political advisory body when they meet for the annual "two sessions "in the first half of March.
As if in anticipation of a sustained boom in infrastructure, an index tracking A-share infrastructure construction companies provided by China Securities Index Co Ltd grew by 7.16 percent to 4666.12 points from the beginning of the year to Feb 18, even though the benchmark Shanghai Composite Index shed 4.09 percent during the same period.
Fan Yufeng, general manager of China Construction Second Bureau Installation Engineering Co, is pleased that ramped-up investments in infrastructure across the country have given the company's expansion "a shot in the arm".
In the run-up to the two sessions, the tone-setting Central Economic Work Conference in December saw the country's leadership vowing to safeguard economic stability, as GDP growth softened in the second half of 2021 amid threefold pressure from shrinking demand, supply shocks and weaker expectations. In 2021, China's economy grew by 8.1 percent to 114.37 trillion yuan.
So, come March, the two sessions may set the 2022 GDP growth target at around 5.5 percent, said political advisers, economists and business leaders.
To achieve the target, the two sessions may stress speeding up investments in infrastructure, green transition and technological advances, unveil tax cuts of a greater amount compared with last year, and imply moderate monetary policy supports going forward, they said.