New but already important channel for trade
Share - WeChat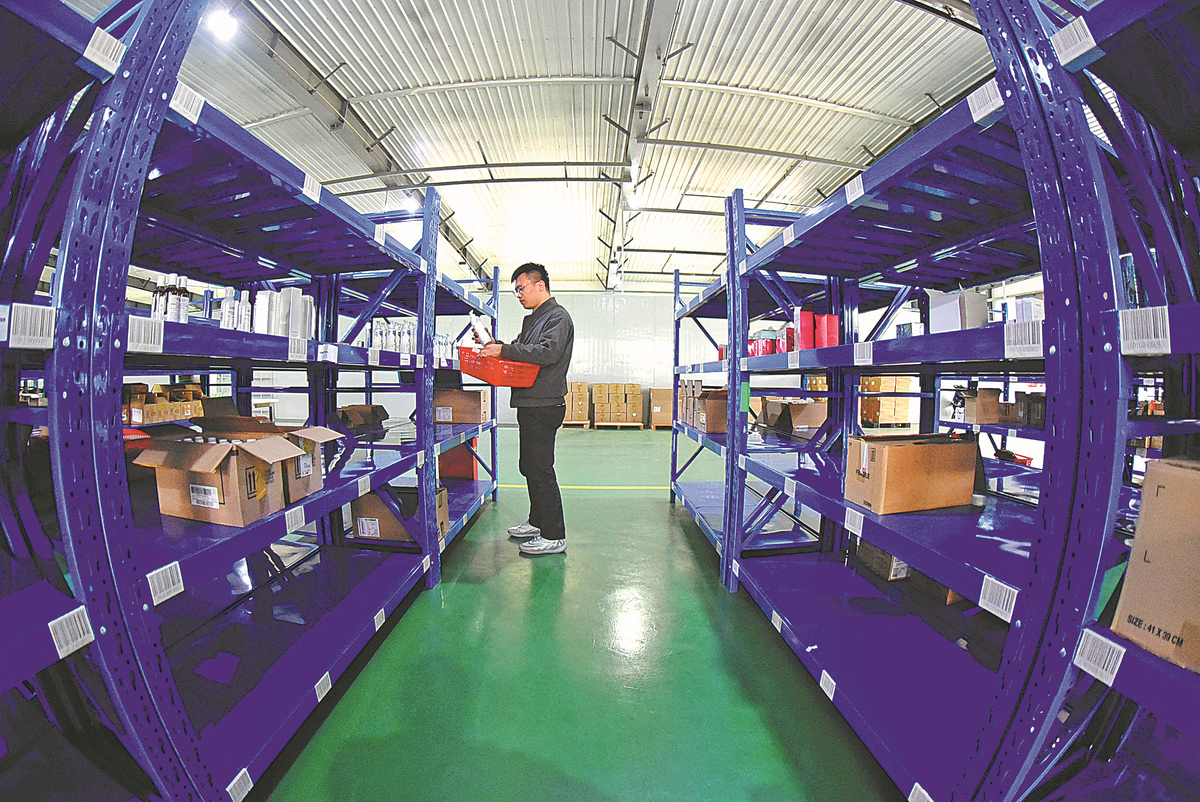 Chartered flights, overseas warehouses, super logistics ... cross-border e-commerce grows by leaps and bounds
That cross-border e-commerce has been gaining momentum in China is well known. But what is not so well known is that this relatively new format in international shopping is growing against odds like the COVID-19 pandemic. What's more, it is instrumental in stabilizing and accelerating the development of foreign trade in an innovative way, industry experts said.
As a new form of foreign trade, cross-border e-commerce is expected to play a bigger role in accelerating the digitalization push of traditional small and medium-sized enterprises, they said.
Southwest China's Guizhou province has recently established its first cross-border e-commerce college. The college was launched by Bijie Industry Polytechnic College and Guizhou Umfree Technology Co Ltd, a local cross-border e-commerce enterprise, with the aim of cultivating cross-border e-commerce talent in the province.
Li Yong, Party secretary of Bijie Industry Polytechnic College, said the college would not only bolster the development of cross-border e-commerce in Bijie but also help build brands of agricultural products and promote rural revitalization.
The move is also of great significance for exploring a new cooperation mode between the education sector and business, transforming the training system of technical talent and enriching vocational education, Li said. At present, the cross-border e-commerce curriculum covers big data, e-commerce, digital media and information security.
Xiao Longfei, chairman of Guizhou Umfree Technology, said the key objective of the college is to cultivate cross-border e-commerce professionals. The company, he said, hopes to build Bijie Industry Polytechnic College into a training base for cross-border e-commerce talent.
Established in 2016, Guizhou Umfree Technology is mainly engaged in the importing of skincare products, maternal and baby products, wine, other foods, household and personal care products. It owns 15 brick-and-mortar stores and has established overseas warehouses in Amsterdam in the Netherlands.
Xiao said the company would make full use of its own resources by hiring industry experts and teachers to offer a series of core learning modules, including cross-border e-commerce marketing planning, customer service, supply management, warehousing, logistics, procurement, Customs clearance, online shop operation and online promotions.
It will also invite relevant experts and teachers to carry out training and exchanges, and organize teachers and students to visit the enterprise, he said.
In January, China issued a guideline to support Guizhou in breaking new ground in the country's pursuit of fast development of its western regions in the new era. The guideline, released by the State Council, China's Cabinet, underscored the importance of promoting the construction of an inland open-economy pilot zone and developing the digital economy.
Guizhou is not the first province to establish a cross-border e-commerce college. China (Hangzhou) cross-border e-commerce college was established by Zhejiang Gongshang University and China (Hangzhou) Cross-border E-commerce Comprehensive Pilot Area in Hangzhou, capital of Zhejiang province, in 2017.