COVID-19 arrival date in Europe pushed back
Share - WeChat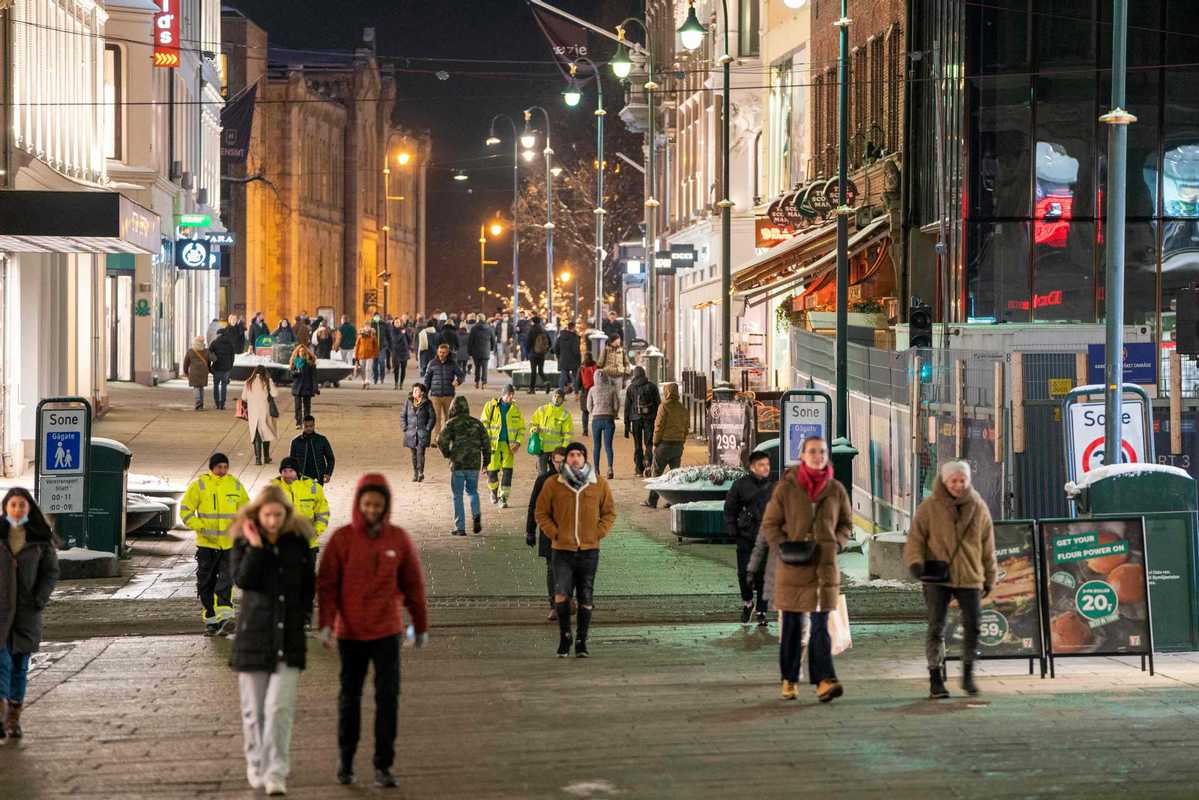 Antibodies found in Norwegian blood samples from as far back as Dec 2019
New findings by scientists in Norway suggest COVID-19 could have been circulating in Europe before the first case was detected.
Researchers looked at blood samples taken from pregnant women in Norway each month from December 2019 through December 2020, in the catchment region of the country's second-largest hospital, Akershus University Hospital.
Antibodies against SARS-CoV-2, which causes COVID-19, were found in 98 of the 6,520 women tested, a paper in the Epidemiology & Infection journal, published by the Cambridge University Press, said.
Anne Eskild, who co-authored the paper and is a professor at the University of Oslo, said the first positive test for antibodies dated back to December 2019.
Researchers found four women were positive for antibodies before the end of February 2020, when the first COVID-19 case was recognized in Norway.
The study suggests the virus may have been circulating in Europe before the first case was identified in Wuhan, China, said Eskild, who is also a consultant in the department of obstetrics and gynaecology at Akershus University Hospital.
"In our catchment area, a lot of the pregnant women are from other countries," Eskild said. "So, the women who actually had these positive tests, they came from or they were born in different parts of the world. That would be Africa, Asia, Europe, and Norway."
The report said the "results suggest that SARS-CoV-2 was present in Norway in December 2019, or possibly earlier" and that in China "the first cases with a new viral pneumonia were first announced on Dec 31, 2019 by the Wuhan municipal health authorities and the first SARS-CoV-2 infections recognized in Europe were three imported cases in France (on) Jan 24, 2020".
The authors of the study said: "Our findings suggest that SARS-CoV-2 had spread beyond China before 2020. Unfortunately, we have no systematic information about country of origin, travelling, or social contacts for the women in our study."
In Norway, blood samples of pregnant women in the first trimester are collected and stored so sexually transmitted diseases can be identified and treated.
Samples are then stored anonymously, in order to monitor emerging infectious diseases, leading to researchers accessing the samples and studying the prevalence of SARS-CoV-2 virus antibodies among those women.
Eskild hopes other researchers around the world will carry out similar studies in the hope of building a more comprehensive conclusion.
"We found it very surprising that there were actually positive tests that early," Eskild said. "Another finding was that the overall prevalence or incidents of the infection was very low and I think that may have to do with preventative measures taken very early in the epidemic in Norway."