EU approves new travel rules
Share - WeChat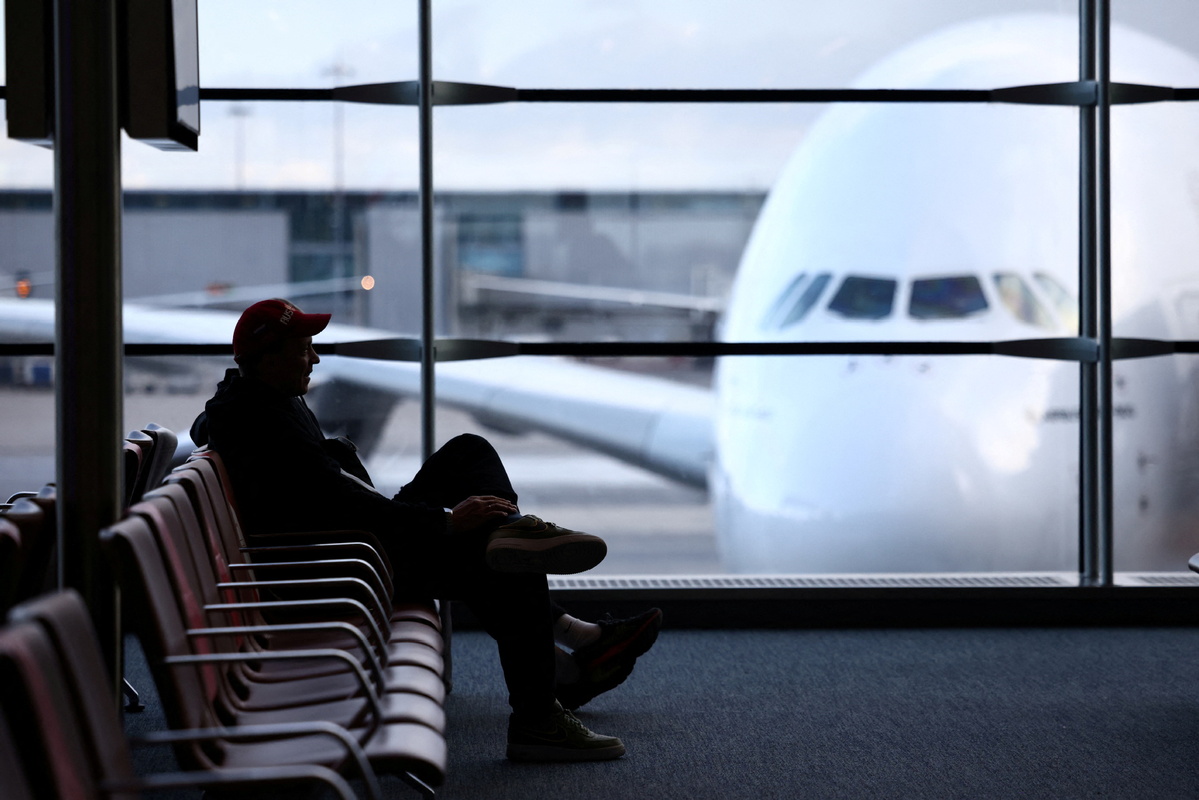 Fully vaccinated adults and children who are unvaccinated can now enter
The European Council was on Tuesday set to approve new rules that will allow all fully-vaccinated visitors from the United Kingdom into the European Union without being tested.
The new plans from March 1 will apply to visitors from all non-European countries and will align regulations that until now have caused confusion for holidaymakers, as EU countries have had a mix of different policies, The Daily Telegraph reported.
It noted that adults that have not had a booster jab will be regarded as unvaccinated if they have not been double-jabbed within 270 days of arrival, and will be subject to each country's isolation rules.
Children who have not been fully-vaccinated would be allowed to travel to the EU under the new regime, said the report.
The European Commission is "optimistic" that most EU member states will implement the new recommendations but admits some may decline to, if they choose, said the Telegraph.
The paper noted that two, Italy and the Netherlands, have maintained stronger rules, with both still insisting all visitors from the UK must have a negative lateral flow test before they can enter.
Paul Charles, the chief executive of travel consultancy The PC Agency told the Telegraph the travel industry welcomed the move that comes ahead of the busy Easter holiday period in April.
He said: "A one-size-fits-all policy for those who have been fully jabbed makes absolute sense and would enable European economies to bounce back faster.
"The one way to revive travel across Europe is to have a consistent policy for those coming from the UK, which is a such a huge market for the EU."
The EU travel plans come the day after Britain's Prime Minister Boris Johnson declared that COVID-19 self-isolation laws would be scrapped in England from Thursday, and that free tests will end from April.
The Daily Mail reported that most EU countries will continue to insist on using passenger locator forms, or PLFs, which the UK government is planning to scrap. The travel industry wants the documents to be ditched as it regards them as another hindrance to business.
Tim Alderslade, the chief executive of trade body Airlines UK, told the Telegraph that ending restrictions was the right thing to do, but there needed to be additional changes for the economy to recover.
He said: "Ministers are absolutely right to remove the remaining restrictions but this needs to cut across all elements of the economy, including travel.
"If there is no requirement to self-isolate for those with COVID in the UK, jabbed or otherwise, there can be no justification for continuing with travel restrictions for the unvaccinated, including the continued use of the PLF which, although not as bad as testing, remains a deterrent to travel."