UK to lift its remaining COVID-19 restrictions
Share - WeChat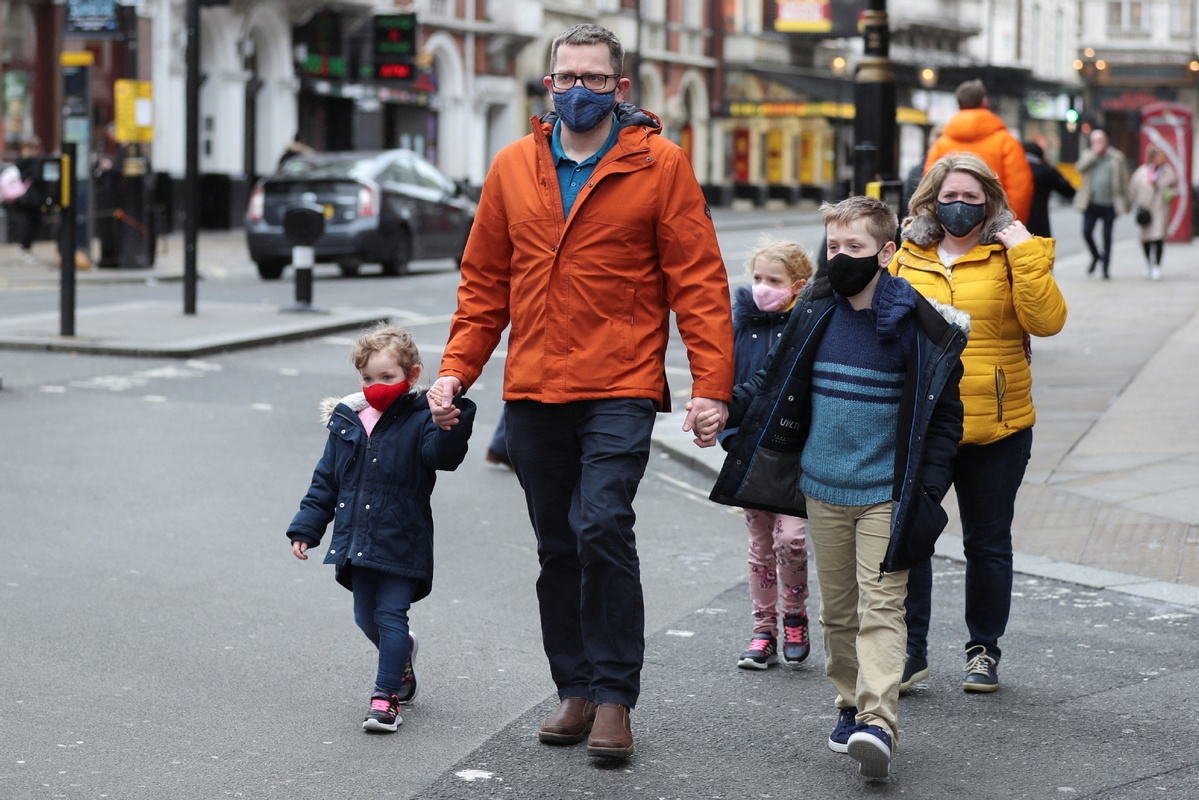 Health leaders and advisers warn that 'considerable uncertainty' will remain
Britain's Prime Minister Boris Johnson was expected to declare plans to scrap all remaining COVID-19 restrictions in England later on Monday, despite scientists and health experts warning that the move is premature.
After agreeing the "living with COVID" plan with his Cabinet and then presenting it to Parliament, Johnson was due to explain details to the public in a news briefing from Downing Street.
The government had confirmed on Saturday that positive cases and their close contacts will no longer have to self-isolate by the end of this week, reported the BBC.
The decision means people who know they are infected with COVID-19 will be able to freely use shops, public transport and go to work.
The United Kingdom has reported an average of around 43,000 cases and 144 deaths a day in the last week. Its total of more than 160,000 fatalities within 28 days of infection is the second-highest in Europe after Russia, reported Reuters.
"Today will mark a moment of pride after one of the most difficult periods in our country's history as we begin to learn to live with COVID," said Johnson in a statement.
The announcement comes a day after it was confirmed that Queen Elizabeth II had tested positive for COVID-19.
Downing Street said the country is in a "strong position" following a successful vaccination program, and that Johnson wants to move away from "government intervention toward personal responsibility", reported Sky News.
Strong criticism
The plan to end self-isolation following a positive test has drawn strong criticism from health leaders, and the government's scientific advisers have warned there is "considerable uncertainty about the path the pandemic will now take in the UK".
The Guardian reported that the government is urged by health leaders to draw up plans to handle an imminent "second pandemic" of mental health problems.
Robert West, a health psychologist at University College London and member of one of the government's independent scientific advisory groups, said the plans were "irresponsible".
"In lifting all these protections, there will be an increase in cases. And there will be an increase in hospitalizations and deaths," he told Times Radio.
The National Health Service Confederation and the Royal College of Psychiatrists told The Guardian that the COVID-19 pandemic has sparked a huge increase in depression, anxiety, psychosis and eating disorders.
Agencies contributed to this story.