Inner Mongolia reports 32 new cases, raising alert level
Share - WeChat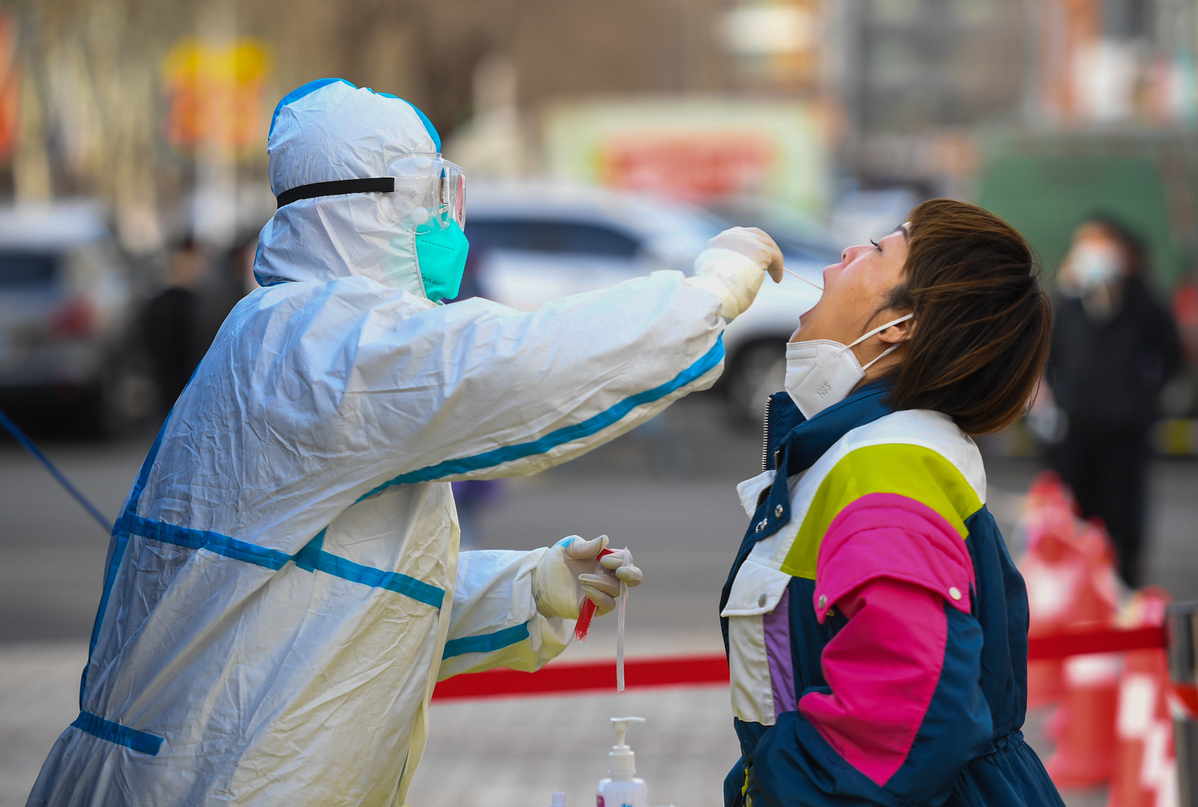 The Inner Mongolia autonomous region reported 32 new locally transmitted COVID-19 cases on Sunday, the region's health commission said on Monday.
Among the cases, 30 were detected in its capital city Hohhot, and one each in the cities of Baotou and Bayannuur.
Genome sequencing has revealed that the first three confirmed cases in the recent outbreak in Hohhot involved the Omicron variant, local officials said at a news conference on Friday.
"We made a preliminary judgment that the outbreak was an imported epidemic caused by the first cases surnamed Liang and Dong, who traveled to Wuchang county in Hohhot and Damao Banner in Baotou," said Wang Dawei, deputy director of the Hohhot Health Commission. "No high similarities with the strain were found among local cases and imported cases in China."
"The transmission chain in the city is clearly related to a wedding banquet held in Xincheng district on Feb 8, which attracted 165 people," she said. "The long incubation period of the virus and the frequent movement of people during Spring Festival triggered multiple outbreaks in Wuchuan county, Tuzuo Banner, Horinger county and urban areas."
The coronavirus risk level of Haoqinying village in the city's Xincheng district and Taobuqi village in Saihan district was classified as high on Monday, according to a statement released by the city's epidemic prevention and control headquarters.