Project Hope philanthropist in E China dies at 88
Share - WeChat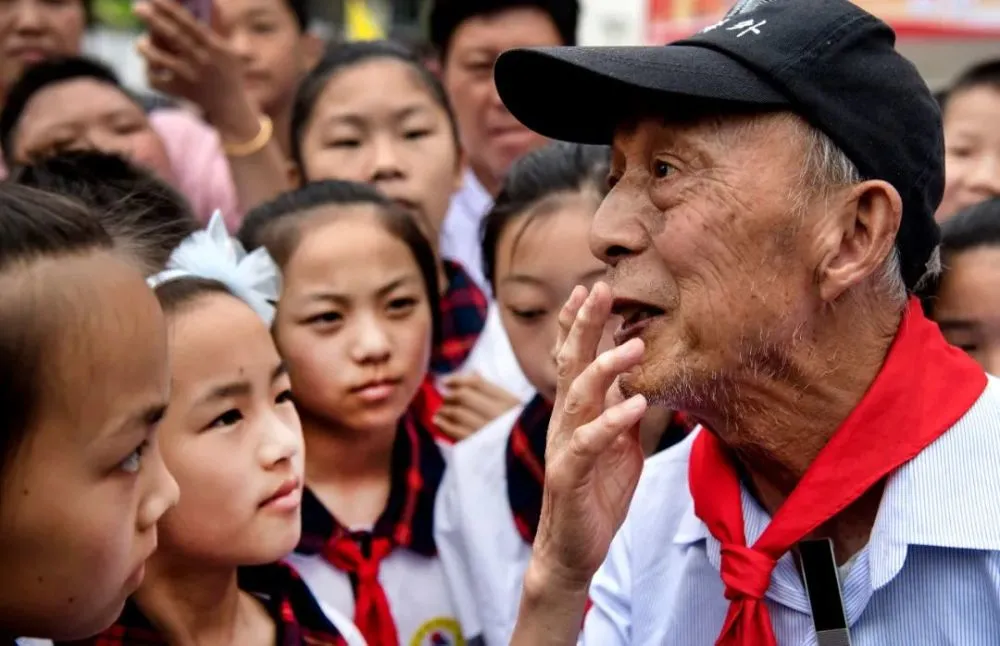 Zhou Huosheng, a philanthropist, teacher, and senior Party member from Kunshan, East China's Jiangsu province, passed away at the age of 88 on Feb 14.
Zhou, who was diagnosed with cerebral infarction in 2016, died in Kunshan's Yushan elder care facility, where his family had been visiting him every week.
He was a respected philanthropist known for his contribution to Project Hope, an initiative launched by the Communist Youth League Central Committee and China Youth Development Foundation in 1989 to help keep financially underprivileged children from dropping out of school.
Zhou was awarded the honor of "Advanced Worker in Caring for the Next Generation" in 2010 and made it on to the 2017 Jiangsu province's Sixth Moral Exemplars list.
Born in 1934, Zhou started teaching at Qiandeng center elementary school in his hometown in 1951, and joined the Communist Party of China in 1956.
Prior to retirement, Zhou searched for new ways to help the people, firmly believing his duty as a Party member to be a lifelong commitment.
When he learned of Project Hope in 1993, he donated 1,000 yuan ($158.10) for the first time to the first Hope primary school in Jinzhai county, a poverty-stricken county in East China's Anhui province.
At that time, Zhou's monthly pension was about 100 yuan, and how to help those children financially became an ongoing question for him. Eventually, he got the idea of a jumble sale of books in Kunshan schools.
In 1995, Zhou visited the Hope primary school in the mountains of Jinzhai for the first time, after traveling more than 600 kilometers by train, bus and on foot. In the following years, he went there 100 times with donations.
Zhou, who weighed just over 40 kilograms, carried books that weighed more than 10 kilograms on the bus. To save money, he learned how to ride a tricycle. Over two decades, five tricycles were worn out.
On May 18, 2018, Zhou carried out his 100th journey to Jinzhai. He said, "Once I could move, I expect the 101st and 102nd journey." However, he was not about to make the trip again, with his worsening physical condition.
The brain disease could make him forget a lot of things, but he never forgot the children in the mountains. Once his son brought him fruits, he ate a little and saved the rest, saying he'll bring them to the children in Dingbu, a village in Jinzhai.
Zhou donated about 500,000 yuan, and led people from all walks of life to donate money and materials, worth 12 million yuan, changing the lives of more than 1,300 students.