Opening the door wider to Malaysian brands
Share - WeChat Editor's note: This is the third part in a series of China Daily's interviews with the heads of consular missions based in Guangzhou, notably from the Association of Southeast Asian Nations. The envoys discuss ways to deepen cooperation in various fields between their countries and the Guangdong-Hong Kong-Macao Greater Bay Area.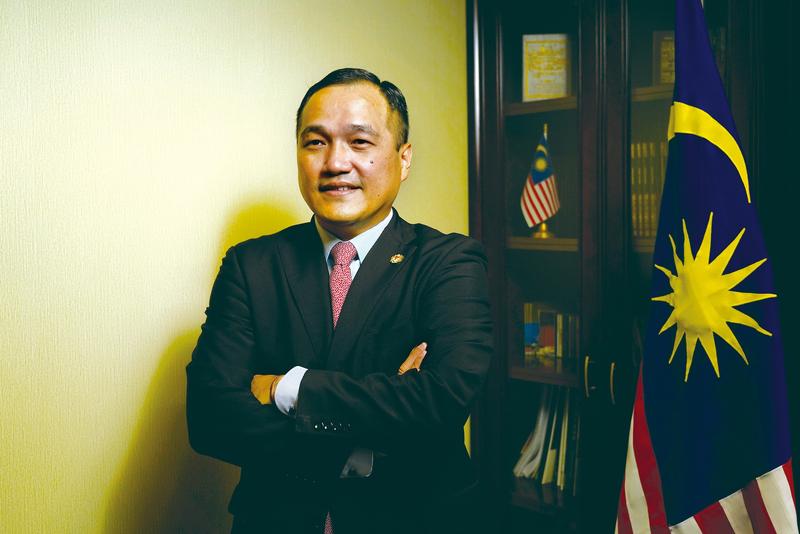 The rapid development of the Guangdong-Hong Kong-Macao Greater Bay Area is expected to drive more Chinese mainland companies to expand overseas and spur greater demand for goods and talent, which will bring tremendous opportunities for Malaysia, says Beh Ching Chye, consul general of Malaysia in Guangzhou.
Calling it an "epoch-making" and "innovative" initiative, as well as a "significant milestone" in China's reform and opening-up, he says the Greater Bay Area's development is very important for Malaysia. "I can see there is huge potential, with many great opportunities up for grabs for Malaysia."
The 11-city cluster is seeing rapid development in innovation and technology, with a growing number of tech firms expanding their footprints overseas, especially in Southeast Asia, hoping to capitalize on its robust economic growth and demographic dividends.
Many Chinese companies from the Greater Bay Area prefer to expand their operations or invest in Malaysia given that country's political stability, a pool of quality talent and knowledgeable workers, well-developed infrastructure, high investment incentives and no language barriers, says Beh.
Malaysia is well-positioned to serve as "a preferred choice location for Chinese companies to establish their operational headquarters, financial establishment and manufacturing facilities", the envoy told China Daily in an interview.
The increasing number of high-tech companies in the Greater Bay Area will help boost Malaysia's manufacturing as the demand for electronic products, semiconductors and chips will grow. They also need more international talent to work in the region, creating more jobs for talent from the Southeast Asian nation, says Beh.
On the other hand, Malaysian firms' interest in setting up businesses in the Greater Bay Area is also on the rise, pinning high hopes on the region's economic vitality.
According to an HSBC survey released in November last year, international enterprises are positive about the Greater Bay Area's economic outlook, with more than half of the respondents expecting the region to enjoy higher growth than the rest of the country in the next three years.
Malaysian businesses are particularly upbeat, with 74 percent of them very optimistic about the region's prospects, said the survey, which based its results on a poll of more than 2,100 businesses from 10 markets, including the United States, Canada, Mexico, the United Kingdom, France, Germany, the United Arab Emirates, Singapore, Australia and Malaysia.