Hometown boy goes down memory lane
Share - WeChat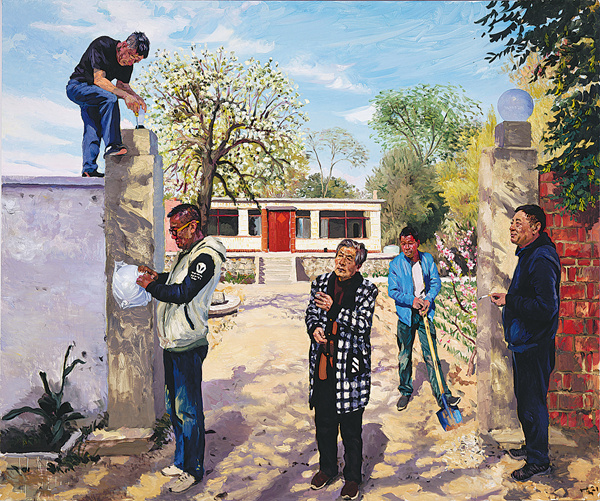 Artist delves into the past as he paints a vivid picture of life and the people of his childhood community, Lin Qi reports.
In Your Friends, a 90-minute documentary that was completed last year, viewers are taken to artist Liu Xiaodong's paper-mill hometown, Jincheng, now a subdistrict in Jinzhou, Liaoning province.
The lens zooms in on the exchanges between Liu, a pioneering figurative painter, and those dearest to him, including his mother, brother, wife and friends, as he paints their portraits.
Ah Cheng, the writer born Zhong Acheng, has forged a friendship with Liu spanning more than three decades. He says to Liu in one scene: "You are like a child, in the state of mind of yours.... You should like this world. If you do, you would know that everything is temporary."
"You are so lucky. You haven't worked a day in your life. There is no one like you," says Liu's mother, while watching her son do a sketch of her.
Most Popular