Apps help farmers beat weather worries
Share - WeChat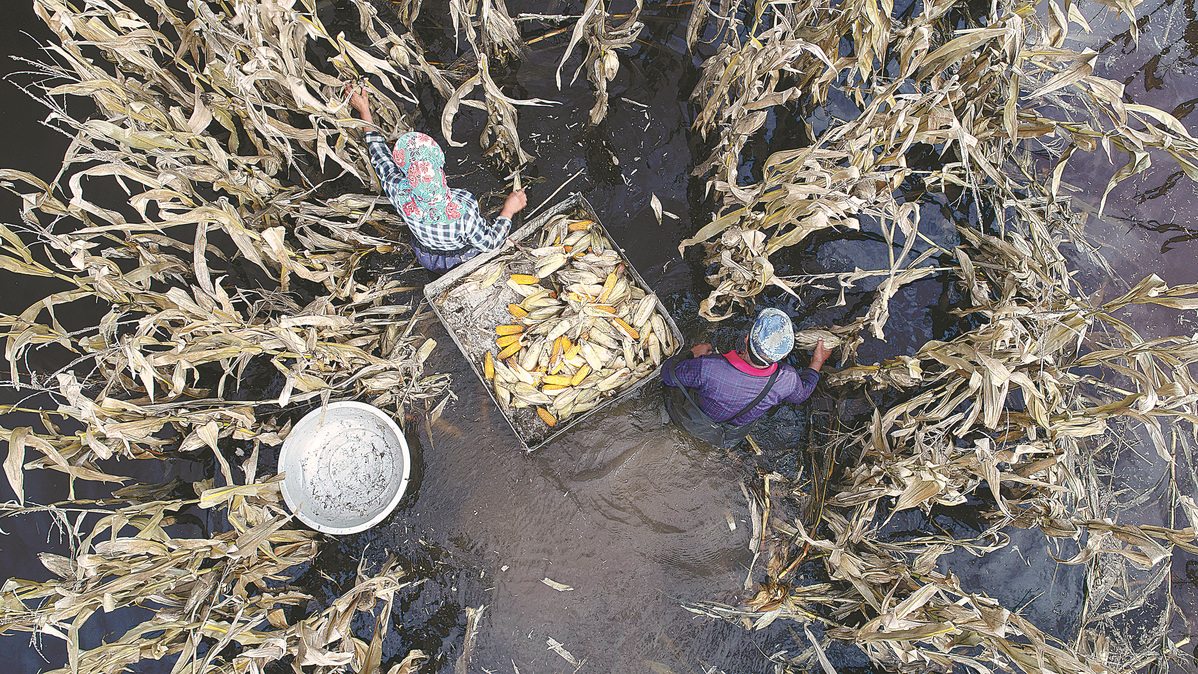 Recently unveiled services help indicate the optimum times to harvest crops. Li Hongyang reports.
Although Lan Haifeng, a farmer in Hegang, Northeast China's Heilongjiang province, received messages from his village's WeChat group warning that heavy snow would arrive the following day, he still didn't manage to save his vegetables in six greenhouses.
On Nov 7, when the storm arrived in Hegang's Yongxin village, Lan and his parents cleared snow until around 8 pm. At around 3 am the following morning, they got up in response to the heavy snow only to find that their greenhouses had been overwhelmed and broken by the blizzard.
"I acted too late. The village committee informed me about the snow on WeChat. I didn't expect such a heavy fall, so I didn't prepare my greenhouses for such a large amount," Lan said.
"Snow was partly to blame but my own carelessness was also responsible for the loss. I had planned to cultivate seedlings in the greenhouses for next year's planting season, but they were all ruined."
He applied for a natural disaster subsidy from the local government, but is still awaiting a reply. Lan conceded that should he have bought agricultural insurance so he would be compensated for his loss, but he failed to do so.
"Most small farmers in my village are unwilling to buy insurance costing several thousand yuan a year, because it would account for most of their income. We don't think it is needed because snowfalls that heavy don't occur often," he said.
From Nov 4 to 9, a wave of cold air swept across about 1 million square kilometers of China, about 10 percent of the country's land area, causing temperatures to drop by more than 16 C, to far below freezing.
The National Climate Center ranked the cold air wave as the fourth most extreme on record, and in some parts of Northeast China the snow was 40 centimeters deep.
By Nov 8, Tongliao, Inner Mongolia autonomous region, one of the hardest-hit cities, had seen hundreds of greenhouses and livestock shelters damaged by snow. That resulted in losses of more than 30 million yuan ($4.7 million), the local emergency response department said.