Apps help farmers beat weather worries
Share - WeChat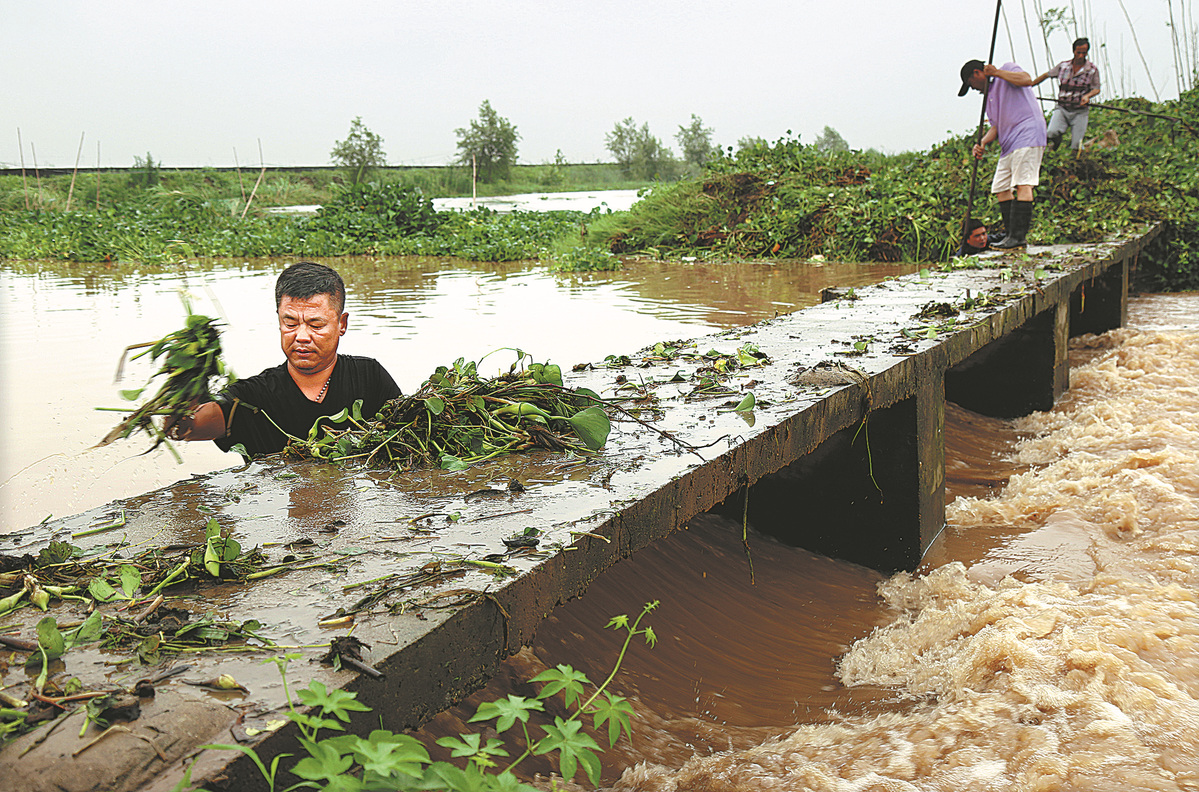 Work schedule
Wen Chao, a farmer from Heihe, Heilongjiang, uses the app to work out when to harvest his crops, having learned about it on Douyin, a short-video platform.
The 36-year-old plans his workload based on weather forecasts and suggestions on the app.
"For example, if it is forecast to snow in three days' time, I will work faster. When the snow reaches a depth of more than 20 cm, it is hard to drive my machine onto farmland. Also, we need to rent more harvesting machines from neighboring areas, including Inner Mongolia and Hebei," he said.
He added that sometimes he and his colleagues are unable to prevent agricultural losses caused by extreme weather events that come ahead of the harvest season, but they can at least protect as many crops as possible.
Wang, from the National Early Warning Information Center, said her work group has a lot of room for improvement in the field of agricultural weather services. In addition to their own app, the team is seeking to cooperate with more agriculture-based apps and refine their services to assist farmers across a wide range of factors, she added.
"For example, along with the agricultural authorities, we plan to add a soil condition notice to our service because in some places once the soil has been dampened by a certain amount of rain, it causes problems for farming machinery. That was one of the demands made by farmers in Hebei when we conducted a survey there," she said.
"We also did a survey about the app. The responses showed that the majority agreed that our work is useful, which has encouraged us to develop more services for farmers."