Apps help farmers beat weather worries
Share - WeChat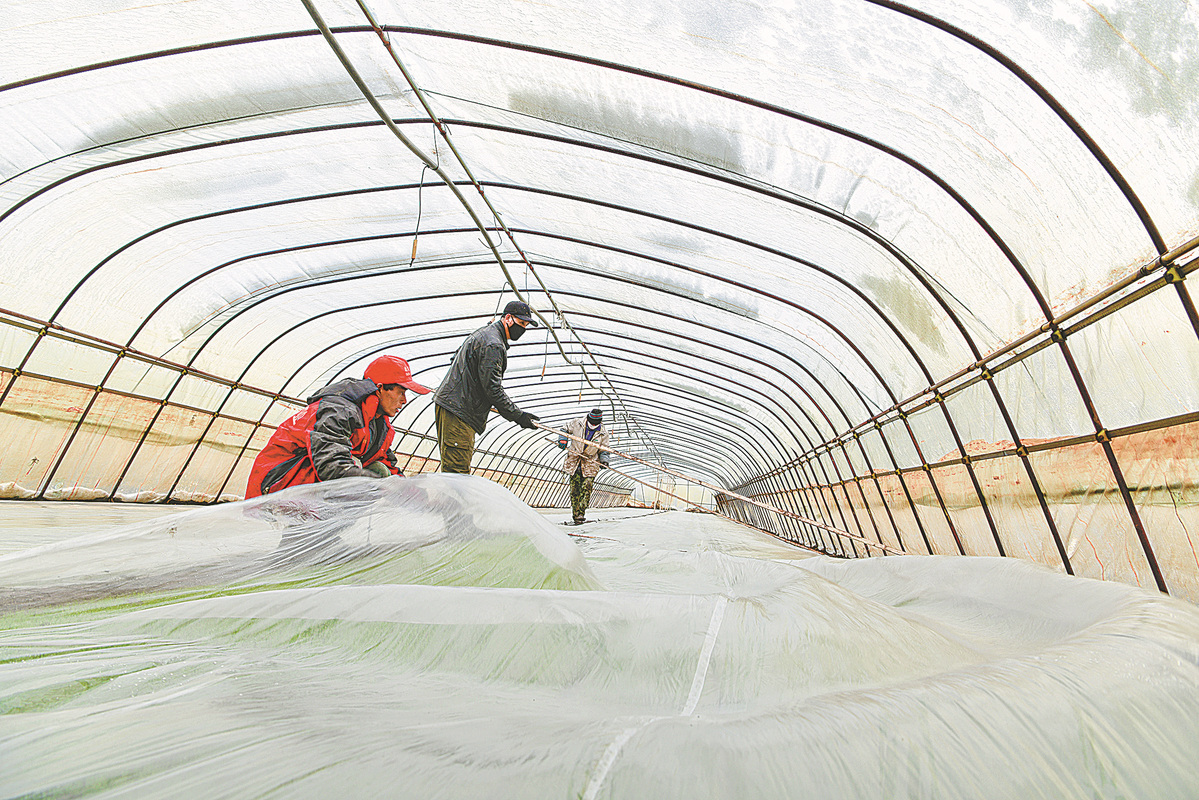 Targeted information
Wang Jiahe, director of the warning engineering department at the National Early Warning Information Center, said her team is working to devise more accurate and targeted weather warning services to help farmers.
She noted that although Lan, the farmer in Heilongjiang, had received information about the coming snowfall from the village committee, that did not mean he knew how and when to prepare for, and then clear, the downfall.
"Farmers lack a service that combines the weather and agricultural advice. They can get information on ordinary smartphone apps used by most people, which only provide weather information about things such as suitable clothing to wear and transportation conditions," she said.
"Farmers can't fully take advantage of weather forecasts without specific suggestions related to agriculture."
In May, the center started a weather service on an agricultural app widely used by people who drive farming machinery, such as tractors and harvesters.
Chen Yang, a senior engineer with the center, said most of the drivers need to measure the farmland they cover to report their workload to their employers, and the app is more efficient than manual measuring tools.
"We included the service in the app because such drivers like to use and consult it every now and then. They can see weather information and agricultural notices at the same time," Chen said.
"Before, we thought of sending a link to weather forecasts through phone messages or including the service in widely used apps, including WeChat. But they don't target agricultural users on a large scale."
Through the app, the service covers about 1.5 million drivers and their dispatchers in 13 provinces, including Hebei, Shanxi, Heilongjiang and Anhui.
It provides up-to-date weather forecasts every morning, afternoon and at dusk, with suggestions on the suitability of current conditions for harvesting crops, Chen said.
Weather conditions are rated on three levels: suitable for farming; moderately suitable; and unsuitable. The standards were formulated by the center and the Ministry of Agriculture and Rural Affairs.