China conditionally OKs COVID-19 drug
Share - WeChat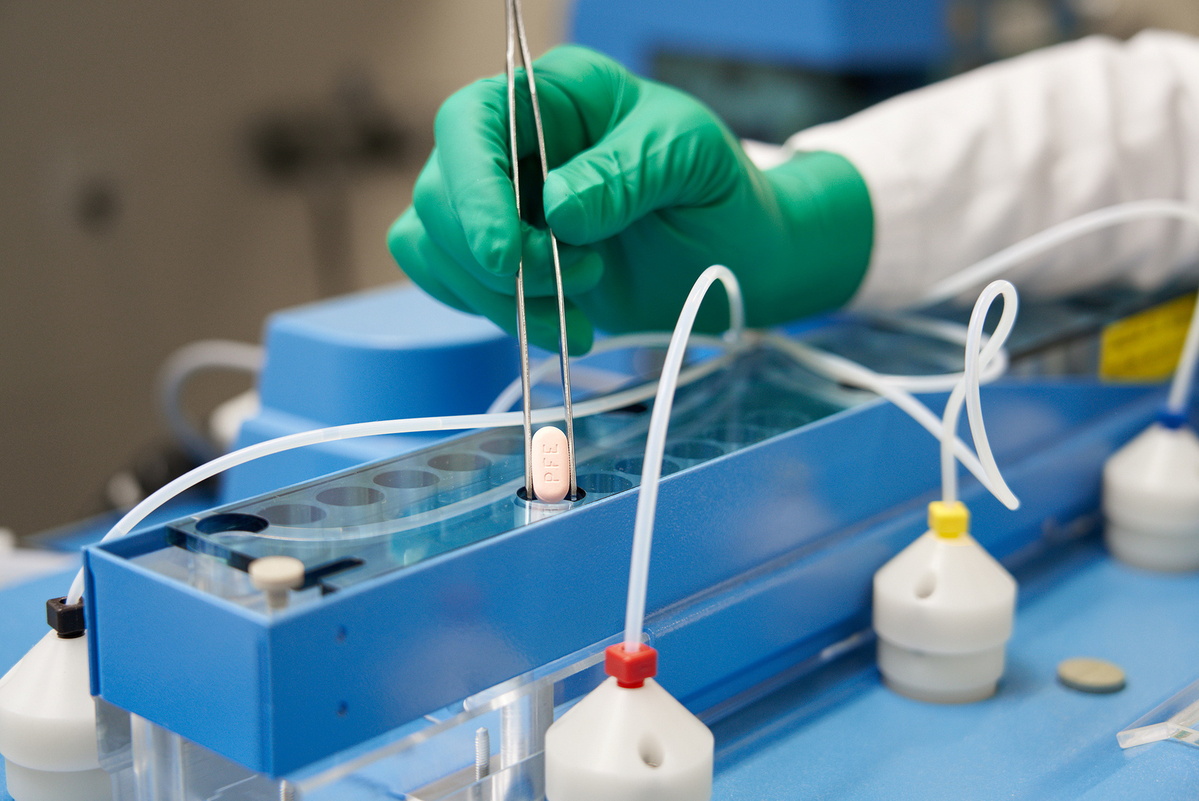 China's top drug regulator has given conditional approval for Pfizer's COVID-19 treatment Paxlovid, making it the first oral pill for the disease approved in the country.
The drug can be used to treat adults who have mild to moderate symptoms and a high risk of progressing to more severe disease, the National Medical Products Administration said on Saturday. These patients include the elderly and people with chronic kidney or lung issues, cardiovascular disease, diabetes and other high-risk factors.
Clinical trial data released by Pfizer found that Paxlovid could reduce the risk of COVID-19-related hospitalization or death by 87.8 percent when given within five days of the onset of symptoms. The drug was also found effective against the prevailing variants of concern, including the Delta and Omicron variants.
As of Saturday, Paxlovid is authorized for emergency use and has been granted conditional marketing approval in about 40 countries, including the United States, United Kingdom, Canada, Israel, Germany, Belgium, South Korea, Singapore and Japan.
China's announcement to greenlight the drug has spurred speculation whether it may adjust its epidemic control measures.
However, experts and regulators from countries that have adopted the drug routinely stressed that the medication is for treating patients who are already ill. It is not a substitute for vaccination, social distancing, maintaining personal hygiene and other preventive measures.
A pharmaceutical scientist in Beijing who requested anonymity said having an oral medicine like Paxlovid to treat COVID-19 is more convenient for patients and health workers than treatments that require intravenous injection in a hospital setting, such as monoclonal antibodies and the antiviral drug remdesivir.
But as dozens of wealthy countries are lining up for Paxlovid, the World Health Organization warned last month that there could be a high risk of it being in short supply in low- and middle-income countries. Because of this, the expert said it would be unwise and irrational for China to change its time-tested epidemic control policy based on a drug that could be hard to procure.
"Paxlovid is not a magic bullet to end the pandemic," the expert said. "Nevertheless, China's approving the pill can send a strong signal to the domestic pharmaceutical industry to accelerate their research into drugs to treat COVID-19."
Clinical data indicate Paxlovid is well-tolerated and there have been few reported cases of adverse reactions. Common side effects are generally mild, including diarrhea, vomiting, hypertension and muscle pain.
One possible setback is that the drug may interact with common medications used to treat irregular heartbeat, migraines, psychosis and high cholesterol, leading to reduced efficacy or more serious adverse events, according to the United States Food and Drug Administration.
As a result, the FDA said, physicians should carefully consider the potential for drug interactions when prescribing the drug.