High-tech opening ceremony a showcase for Beijing
Share - WeChat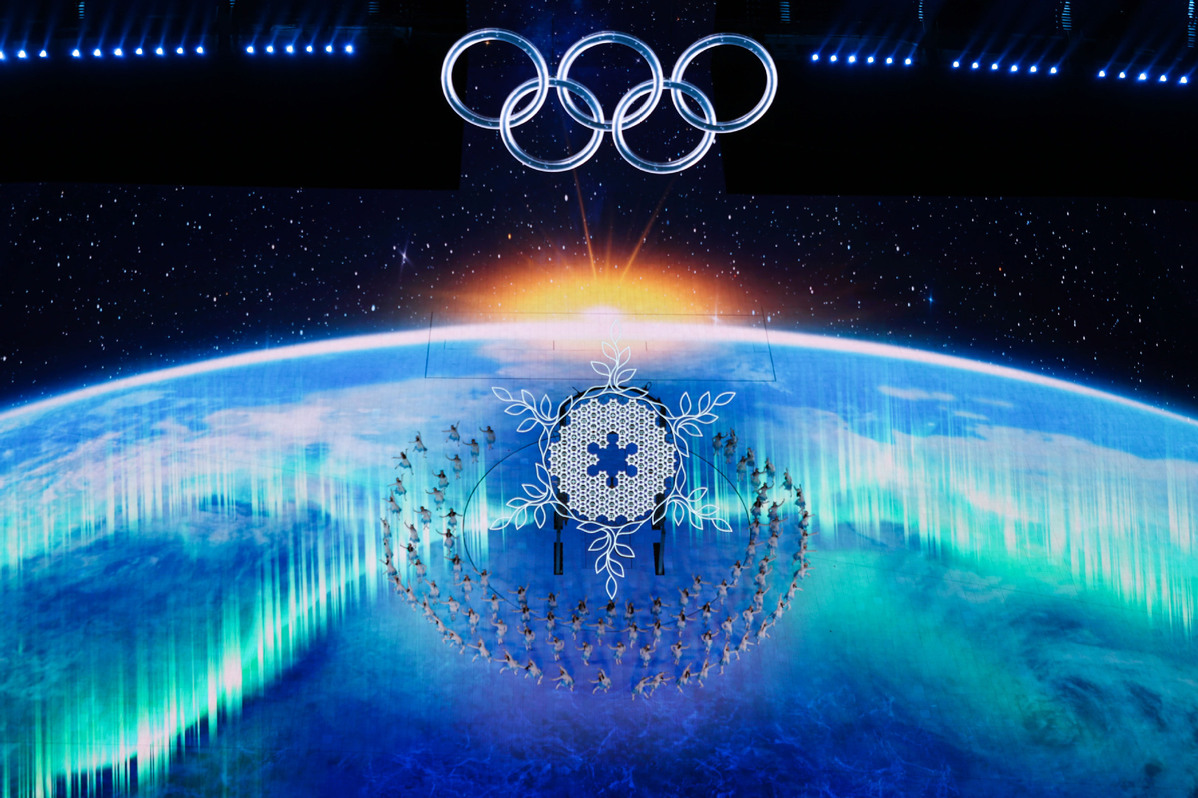 The grand opening ceremony of the 2022 Beijing Winter Olympic Games on Feb 4, which featured cutting-edge technologies including digital simulation, artificial intelligence, virtual reality, 5G, 8K and glasses-free 3D, showcased the development of the Chinese capital's digital economy, a senior city government official said on Friday.
"The opening ceremony of the Games left people with deep impressions and showed Beijing's fruitful scientific achievements in digital economic growth," Wang Lei, deputy director of the Beijing Municipal Economy and Information Technology Bureau, told a news conference.
According to the bureau, the added value of Beijing's digital economy reached 1.6 trillion yuan ($250 billion) last year, accounting for 40.4 percent of its GDP.
Beijing's software and information service industry achieved total revenue of 2.2 trillion yuan last year, double the level in 2018.
"The industrial scale of Beijing's software and information services accounts for 25.7 percent of the country's, ranking the top among provinces and cities in China," Wang said.
Beijing issued an action plan to accelerate the construction of its digital economy in August.
The plan proposed focusing on cutting-edge technologies and future strategic requirements, as well as promoting the deep integration of digital technology and the real economy.
To achieve the target, Beijing has supported the development of communication technologies such as new-generation information and communication networks, the integration of communication and artificial intelligence, the integration of satellite and ground networking and the security of communication networks.
Beijing will also push forward with research and development of 6G-related high-end chips, core devices and simulation and verification platforms, according to the plan.
Since the plan was issued, the city has taken the lead in realizing the technical connection of the whole 5G plus 8K industrial chain.
This year, for the first time in the history of the Olympic Games, 8K technology is being applied on a large scale in reports about events.
Beijing has established the world's first city-level 8K broadcasting system, and built 20 large 8K screens and installed 200 large 8K televisions in public areas to provide residents with an immersive Games experience.
Nearly 200 enterprises have settled in the national network security industrial park in Beijing.