Progress eyed through the program of carbon trading
Share - WeChat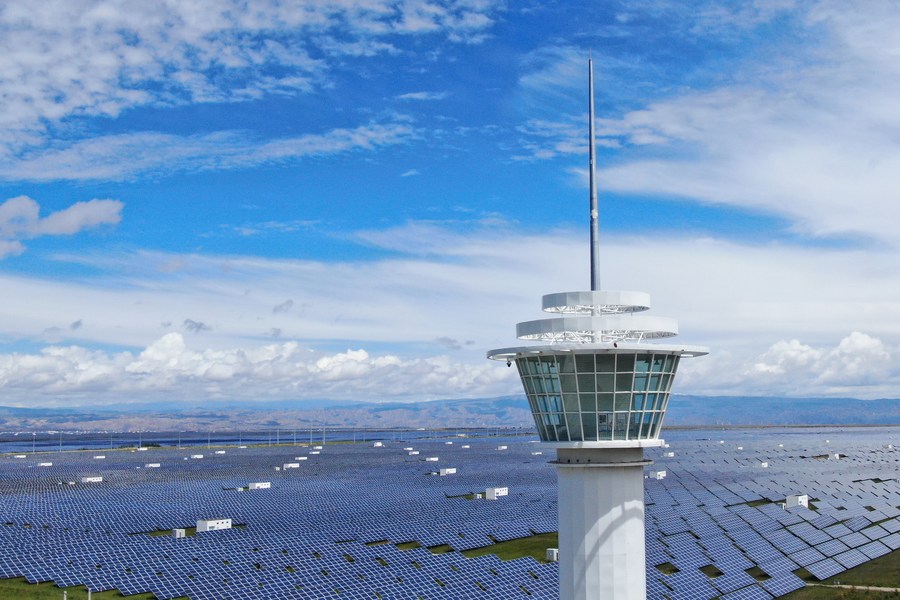 With the help of its carbon trading program, China has made notable progress in accelerating the low-carbon transition of the nation's businesses, said Chinese authorities.
As the trading market, currently only involving the power generation sector, wrapped up its first cycle of trading, a decline had already been registered in carbon emissions per unit of electricity.
With 179 million metric tons of carbon emission allowances changing hands, the trading volume of the market in 2021 reached almost 7.7 billion yuan ($1.2 billion), according to a media release from the Shanghai Environment and Energy Exchange, which runs the trading platform.
"The trading price was stable with a moderate increase," it said. The market closed with a price of about 54 yuan per metric ton on Dec 31, up by 13 percent from July 16 when it opened.
Carbon trading is the process of buying and selling carbon emission permits among designated emitters. Involving 2,162 power generators, which are responsible for 4.5 billion tons of carbon dioxide emissions, the country's trading program is already the largest in the world.
The program imposes carbon emission limits for every unit of electricity a power plant generates. After each cycle of trading, operators will be able to sell their carbon allowances if the emission intensity of their plants is below the benchmark. Otherwise, they will have to purchase allowances.
Currently, the allowances are distributed to participating emitters free of charge.
The market has already demonstrated its role as a key policy instrument that could help curb carbon emissions as China forges ahead in meeting its climate targets, said a statement from the China Hubei Emission Exchange, based in Wuhan, capital of Hubei province, which is in charge of the registration of applications and data collection for the trading program.
China aims to peak carbon dioxide emissions before 2030 and realize carbon neutrality before 2060.
Compared with the 2019 level, the average carbon emissions of the market's participants from generating every megawatt-hour of electricity went down by about 6.9 percent, it said.
The market has also played a role in helping tap into the value of products with environmental and ecological benefits.
Under China's carbon trading mechanism, companies are allowed to purchase voluntary credits called the China Certified Emission Reductions system to offset 5 percent of the emissions they need to buy allowances for.
The market's participants bought roughly 32.7 million tons of CCER credits last year, worth more than 900 million yuan, it said.
China needs to extend carbon trading to other major emitting sectors such as steel, chemicals and cement as soon as possible, said Zhou Xiaoquan, president of the Shanghai United Assets and Equity Exchange, which is the major shareholder in the Shanghai Environment and Energy Exchange.
He also called for a series of measures to reform the current trading mechanism so that it could better play its role.