Russian jewel shines for continent-hoppers
Share - WeChat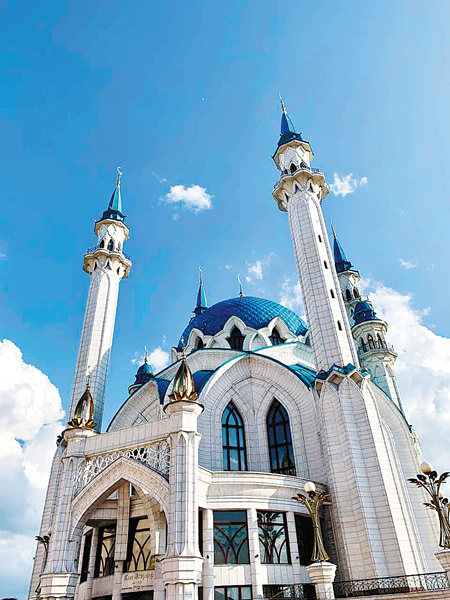 In 2005, Kazan celebrated its 1,000th anniversary. In 2009, the Russian Patent Office granted Kazan the right to brand itself as the "Third Capital of Russia". More recognition followed that year when the city was chosen as the "Sports Capital of Russia", and it still is referred to as such. Kazan hosted the 2013 Summer Universiade, a global sporting competition for students, and was one of the host cities of the 2018 FIFA World Cup.
As the Third Capital of Russia, there is plenty to see and to do while staying in Kazan. Visitors can enjoy long walks down the city's streets, as each of them offers a new arrangement of colors and historical buildings. Kazan is also among the leading centers in the economic, political, scientific spheres of Russia.
In 2014, TripAdvisor named Kazan one of the most rapidly developing tourist destinations. The number of engaging excursions and tours around the sights of Kazan and neighboring areas is simply astounding.
You can get to Kazan easily from many cities throughout the Central, Northern and Southern regions of Russia, and even the Far East. The city has two railway stations. Kazan-1 is located in the heart of the city, while the second one is in its northern part. To get around Kazan, jump on the metro, buses, trams and minibuses. The metro consists of 10 stations and runs from 6 am till midnight. There are 61 bus routes, so you won't have any problems getting to where you need. If you visit the city in summer, it's a good idea to rent a bicycle.