Russian jewel shines for continent-hoppers
Share - WeChat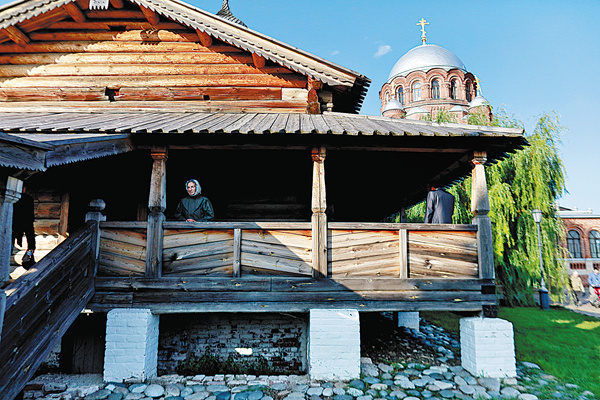 In 1438, Kazan became the capital of the Khanate of Kazan. In 1552, the city was captured by Ivan the Terrible and became part of Russia. The city was seized and largely destroyed during a period known as Pugachev's Rebellion of 1773-75, but was later rebuilt during the reign of Catherine the Great. In the following centuries, Kazan grew to become a major industrial, cultural and religious center of Russia.
Ivan's victory served as Russia's final stand against the Tatars, and the Siege of Kazan, as it came to be known, set the stage for Russia's expansion eastward into Siberia and Central Asia and westward into Europe. This, in turn, served as the catalyst for what would eventually turn the proto-state of the Grand Duchy of Muscovy under Ivan into the Russian Empire centuries later.
Yet, as the imperial Russia of the Romanov family dynasty continued to expand and joined the table of the premier colonial powers of Europe, it never fully fit in with its Western peers. This was because, unlike the distant, overseas empires of countries like Britain or France, Russia's empire was contiguous, spanning the plains, steppes and mountains of the vast Eurasian landmass.