Xinjiang registers robust economic growth in 2021
Share - WeChat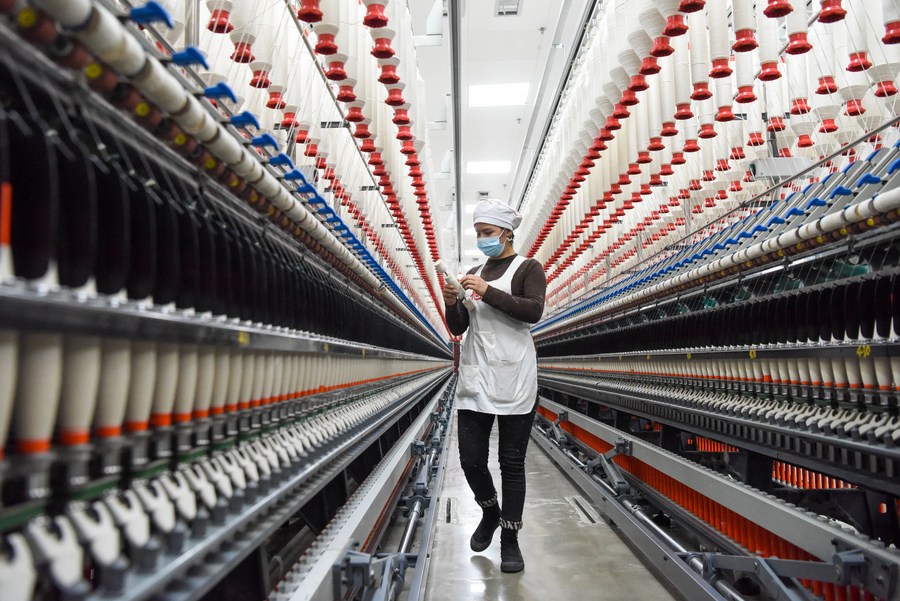 URUMQI - China's Xinjiang Uygur autonomous region registered 7-percent growth in gross domestic product in 2021, totalling nearly 1.6 trillion yuan (about $251.2 billion), according to a press conference held by local authorities on Saturday.
Last year, the added value of the region's primary, secondary and tertiary industries increased by 7.9 percent, 6.7 percent and 6.9 percent to 235.6 billion yuan, 596.7 billion yuan and 766 billion yuan, respectively.
In the same period, the total value of Xinjiang's exports and imports reached 156.9 billion yuan, up 5.8 percent.
The per capita disposable income of urban and rural residents in Xinjiang hit 37,642 yuan and 15,575 yuan in 2021, an increase of 8 percent and 10.8 percent, respectively, higher than the growth rate of GDP.
A total of 477,400 urban jobs were created in the region, reducing the surveyed urban unemployment rate by 1.1 percentage points to 2.2 percent.
Besides, Xu Jianhui, head of the regional statistics bureau, said that Xinjiang's total retail sales of consumer goods reached about 358.5 billion yuan in 2021, an increase of 17 percent over the previous year.