Beijing hospitals expand, specialize testing services
Share - WeChat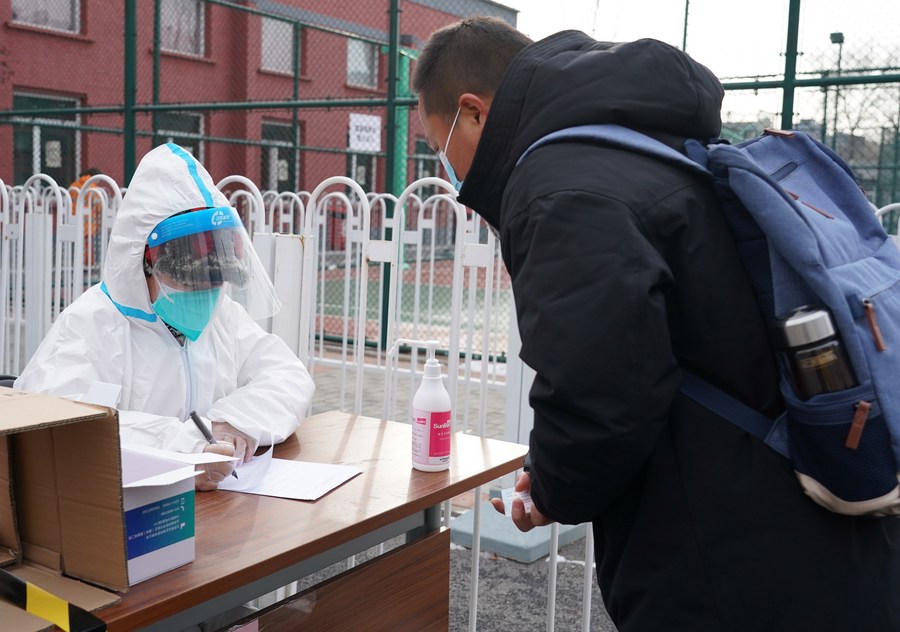 To ensure swift nucleic acid testing service for the public, Beijing's health commission announced on Friday hospitals should set up testing windows reserved for people who are required to take the tests.
Li Ang, deputy director of the Beijing Municipal Health Commission, said at a news conference on Friday afternoon qualified hospitals would start such services that day and increase their capacity to provide testing for more people.
According to the current epidemic control and prevention measures in the city, individuals with potential exposure to the COVID-19 virus will get alert messages from the Beijing Health Kit, which is a mobile-based app for checking health codes.
Hospitals should have separate areas for those people with alert messages in order to avoid potential cross-contamination, Li said.
Beijing reported four new locally transmitted COVID-19 cases in the 24 hours ending at 4 pm Friday. All four cases were the Delta variant. No new Omicron were reported during that time.
Xu Hejian, spokesperson of the Beijing government, said Beijing has not reported a new case of Omicron for five successive days and the number of new Delta cases is decreasing.
"The epidemic condition in the capital is within control," he said.